DMK's 'lie factory' has started churning out false narratives and bogus claims as an image-building measure prelude to this year's assembly polls. The latest one is their claim that DMK chief M K Stalin was awarded a doctorate by the 'Irish international university' when he was Chennai Corporation Mayor. DMK IT wing posted this in the Social media which received flaks from Netizens.
In July 30th last year, Organiser weekly debunked half-century old lie of Dravidian parties that UNESCO conferred "Socrates of South Asia" award to so-called social reformer, atheist, iconoclast Periyar. This was a 'white lie' and it was some namesake forum which awarded him a plaque. It read "Periyar, the Prophet of a New Age, Socrates of South Asia, Father of the Social Reform movement, the enemy of ignorance, superstitions, meaningless customs and base manners". Also, their claim that 'Yale University' had conferred a doctorate on DMK founder, Chief Minister C N Annadurai is a blatant lie.
DMK and its parent party Dravidar Kazhagam are notorious for spreading lies and fake narratives to suit their stand or on opposition parties. Changing colours like a chameleon, they are adept at this art. It did not have a consistent stand on any issue that concerns the state or its people. All it wanted was to protect the interest of the Karunanidhi and his children. To achieve that they will go to any length and stoop any level. From Kamaraj, MGR, Jayalalithaa, Vajpayee, Advani, Modi to present-day politicians are victims of its 'Goebbelsism'. It will say one thing before coming to power and would do an about-turn while in power and take a diametrically opposite stand when in opposition bench.
On the Christmas day when people were busy with celebrations, DMK's IT wing dropped a bombshell in social media claiming Stalin was honoured with a doctorate by the 'Irish International university'. They posted an image on Facebook, Twitter, Instagram and others entitled "Stalinudan TN (Tamil Nadu with Stalin). It claimed that MK Stalin was the only Mayor from India to have attended in the 'International Mayors Conference' and was given a 'doctorate' by the 'Irish International University' for his contribution to local governance'. It also posted a video to support its lie wherein Stalin was seen receiving the 'doctorate degree' from the university in its official youtube account.
Upon verification, it was found that the Irish International University' is an unaccredited bogus one that offered 'sub-standard and worthless degrees' for money. To give weight to the theory, BBC on January 27, 2008, reported: "the bogus Irish International University (IIU), which offers sub-standard and worthless degrees, has been allowed to flourish in the UK- virtually unchecked by the government-for the last seven years".
In its investigative report, it said that IIU was an educational scam that targeted foreign students. A report by the 'Irish Times' called the IIU as a "bogus university" that "targets overseas students with the promise of earning an Irish university qualification online that holds international recognition".
The bogus doctorate claim of DMK's it wing is the talk of the town and social media is buzzed with round the clock criticism in debunking its fake doctorate claims. Memes were also doing rounds in and against the same.
SG Surya of BJP tweeted, "DMK president @MKStalin's PR Team claims he was awarded honorary Doctorate by Irish International University honouring his contributions to Local bodies as Minister. It's found out that no such Irish International University exists and it's a scam. EVR's bogus UNESCO award repeats?"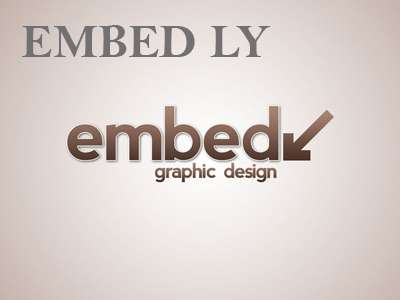 "Stalin is better known for his gaffs and faux pas at public meetings. Opposition parties make fun of him saying Stalin was blabbering with his "Thudu Chit". He used to speak with notes written on a small piece of paper. He has problems in pronouncing words, in simple arithmetic calculations. He can't spell even a simple word. That was his reading and comprehending skills. DMK which had once leaders with oratorical skills and their speech would have mesmerizing effects on listeners. Now it is a pity to see him stumbles in reading and speaking. Who will believe he was conferred with a Doctorate" questions senior journalist Sridhar.
There is a craze for honorary doctorates in Tamil Nadu. Politicians, when in power, gives top priority to get such awards. Even school drop-outs like Karunanidhi, MGR, intermediate student Jayalalithaa and others were conferred such degrees. They insisted that they should be called Dr … while mentioning or printing banners or reports. University vice-chancellors to curry favours or to show their gratitude in appointing them would rush them offering honorary doctorate degrees.
Prashant Kishore, who was roped in by DMK for 2021 polls with a 350 crore contract, shared his experience in his maiden meeting with Stalin. He said in a video open show that he had never seen a leader like Stalin whose understanding, speaking, expressing skills lacks maturity. At this age (69) he can't speak, read in English or Hindi. He could not interact or speak with me casually. He had difficulty in comprehending even small things. We spoke with the help of an interpreter."
The overzealous staff in DMK IT wing, it seems, makes such hurried with stuff like this to further false propaganda favouring Stalin. But they always end up scoring a massive self-goal and brickbats. Many times, he was at the receiving end and mocked for his gaffes and become a laughing stock for all including his own party men.