What might have prompted Rahul Gandhi and the Congress to get into a fire-fighting mode to rescue the Missionary-Maoist fringe elements that instigated Anti-Sterlite protests in Thoothukudi?
P Sandeep
Photo: The Hindu
On 22 May a protest against Sterlite copper smelting plant in Thoothukudi, Tamil Nadu turned violent. The violent mob eventually wreaked havoc and turned the city into a war zone. When other options failed to control the unruly mob police resorted to firing, which claimed 11 lives and injured many more. In fact, apart from arson and destruction, the mob armed with lethal weapons also attacked innocents and policemen alike. In this juncture, only police opened firing. The videos of barbarous attack against police personnel are available on the internet. Many innocents and police personals injured in this violent attack. The protesters burned numerous vehicles both government and privet. They also damaged buildings including DC office and public utilities like ATM's.
In reality, the incidents took place in Thoothukudi was between the police and protesters. And their demand was the closure of a copper smelting plant. Law and order is a state subject not of the union. The ruling party in Tamil Nadu is AIADMK and which is not part of NDA alliance.
Here comes the twist. Immediately after the unfortunate incident in Thoothukudi, Congress president Rahul Gandhi issued a statement using his twitter account. In which he accused both RSS and BJP of creating troubles in Thoothukudi. Such a blatant lie from Congress president shocked many people. There is an opinion that his statement was not by mistake but deliberate to deflect the attention from their own misdeeds. He also intended to further propagate another manufactured lie that peaceful atmosphere in the country is under threat. But in a hurry to score against BJP and RSS he failed to check all the facts.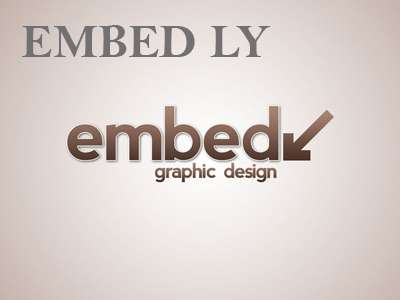 In fact, the Vedanta moved to open a copper smelting plant in Thoothukudi in 1994 when a Congress government was at centre. They obtained an environment clearance certificate from Ministry of Environment and Forest, Government of India, and started operation in 1997 when a Congress-backed government led by Deva Gowda was at centre. Since the beginning, there was sustained opposition and legal fight against the Pant. But, the Vedanta group received environment ministries clearance for a second plant in 2009 when UPA was in power. In 2010 while answering a question pertaining to Sterlite plant, in the parliament, the then Environment and Forest Minister Jairam Ramesh said that "environmental clearance for the expansion of copper smelter plant for phase 2 at SIPCOT Industrial Complex Thoothukkudi, in Tamil Nadu by M/s Sterlite Industries (India) Limited, was accorded on 1st January 2009, as per procedure laid in the environmental impact assessment (EIA) notification 2006. As per this notification, the project or the activities located within the industrial estate do not require public hearing". When it happened Rahul Gandhi was the second most powerful leader in the Congress party which controlled the government. Further, P Chidambaram, a Congress stalwart was a director in the Vedanta Group of Company's before becoming the finance minister of the country in 2004. He was also part of the legal team of the company.
Moreover, the Honourable Supreme Court of India after considering all the facts and dimensions of the case in 2013 set aside a Madras High Court judgement and given permission to the company to operate the plant. But it is a fact that the court also slapped a penalty of 100 Cr on the company for polluting the environment. Similarly, the National Green Tribunal also gave a ruling in favour of the company to operate the plant.
This is the reason why Rahul Gandhi spread outright lies against RSS and BJP. His party men and of course his allies the communist party leaders went further to allege that a cop who aimed at rioters in civil dress is an RSS cadre. In fact, the policeman supposedly is a member of Tamil Nadu police task force and was wearing his training uniform.
Obviously it was a strategic move on the part of Rahul and the left. Only to save the missionary-Maoist fringe elements indulged in violence and riot. Because they are the real and invisible factors behind the intolerance campaign. It is them, who are trying to incite unrest in the country. The Congress has today reduced to a mere mask of such anti-people forces.
In Thoothukudi, the missionary lobby is the real driving force behind the anti-Sterlite agitation. Christian preachers like Mohan C. Lazarus has a significant role in provoking people against Sterlite plant. According to people, on April 22, one of the protest marches was started from a church called Panimali Mata church. Besides, media reports say that Jayaseelan in-charge of Upakara Matha Church of Nasarath, got injured in the police firing in front of DC office. The Thoothukkudi Arch Bishop Yvon Ambroise visited him on Hospital. Not only Sterlite plant, many of the anti-development agitations in Southern Tamil Nadu is perpetrated by missionary lobby. Agitation against the Kudamkulan nuclear power project is an example. Ironically, same missionary lobby opposes the pro-environment Gadgil committee report on Western Ghats. It clearly exposes their double standards.
The 22 May protest was mainly the handiwork of radical-left fringe elements with the tacit support of missionary lobby. Outfits like Makkal Adhigaram (Peoples Power), Puraichikkara Ilanger Munnani (Revolutionary Youth Federation) and various other left-fringe elements actively played their role in the mobilisation and mob violence. According to some earlier reports the left fringe elements deployed hundreds of their cadres in Thoothukudi area for mobilisation and training of innocent villagers. Fringe leaders like Vanchinathan, Hari Raghavan and Ramachandran were played a lead role in these mobilisations. On April 25, 2018 a petrol bomb hurled at Sterlite office, police suspect the involvement of these groups in that incident. At least one person died in the May 22, police firing is there cadre hails from another district.
The alleged involvement of foreign hands in the agitation is another dimension of the issue. Foil Vedanta is a London based group working against the Vedanta group. Due to its sustained campaign, many shareholders divested from the Vedanta group. There are reports that its functionaries visited Thoothukudi clandestinely. And Fatima Babu a leader of the Anti-Sterlite movement is actively in touch with this group.
Pollution from copper smelters in Thoothukudi, is not an isolated occurrence. Across the world, there are many such industrial facilities facing similar charges. And copper smelting is also not a newly introduced technology. At least for the last 5000 years, it has been a part of human life. Copper plays a significant role in our day to day life. Closure of one of the biggest copper smelting units in the country will definitely hamper our national and economic interests. Naturally, the import will increase, and the price rise is eventually going to affect all of us. Further, the remedy to an environmental issue is not violence. To tackle this menace, there has to be a scientific approach.
Life is precious, those who have instigated the people to indulge in violence, and pushed them towards the barrel of guns are safe today. Their invisible handlers and their motives also got buried under the chaos. The only loud noise we hear today is fear mongering by leaders like Rahul Gandhi. Fortunately, he got exposed for time being. But what about those who are hiding behind the congress mask? Are they hatching a new dirty trick against the county? Only time will tell.
(The writer is Director, Centre for South Indian Studies)