Bengaluru: The book 'Lok, Beyond Folk' was launched on Thursday by Pragya Pravah, Bengaluru at the Indian Institute of World Culture. The book has been edited by J. Nandakumar, National Coordinator of Pragya Pravah.
"Lok cannot be translated as folk. Lok or Janpad has a very broad meaning. It is impossible to wrap it in the word folk. Not all Indian languages can be translated into English, not even a few. For example, is it possible to translate the word Dharma?", he said.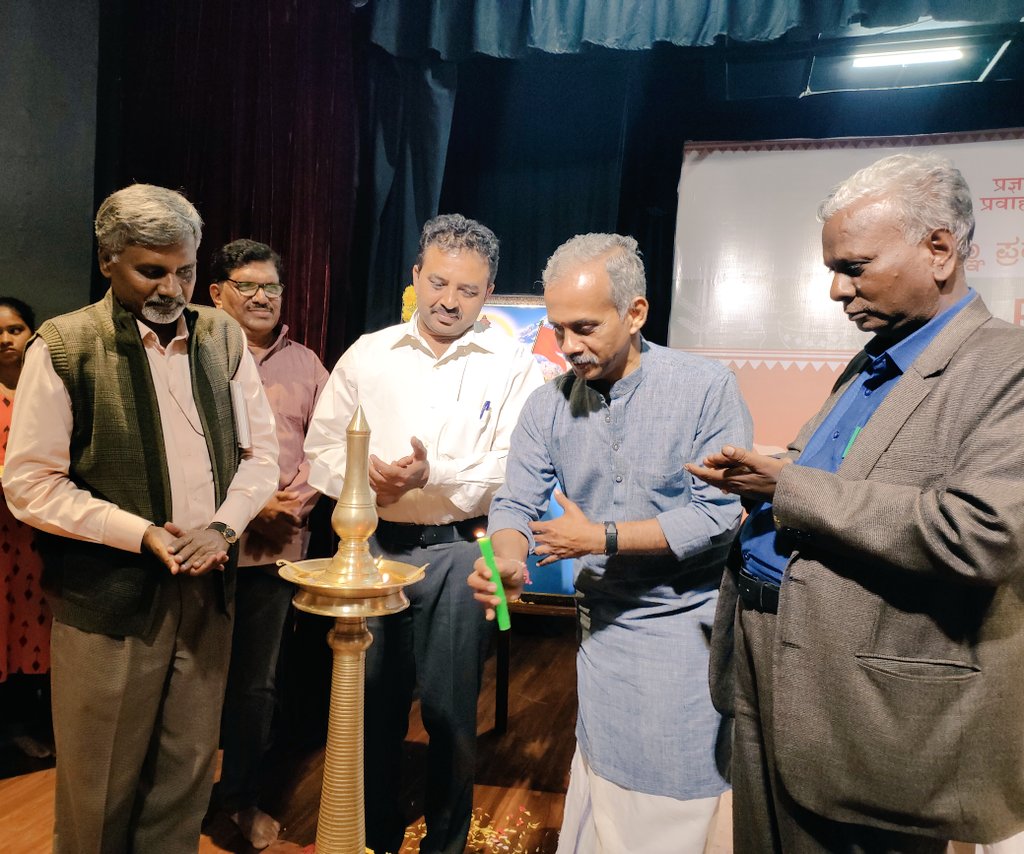 Speaking about the origin of the meaning of Folk, he said, "Folk is a cultural Marxian term whose origins in Europe can be traced to depth. Folk in German means Nation. But in India, the term Folk was given by the colonial rulers to divide us from our native Janapada culture which was never separate from the mainstream society as it was in Europe. The concept of our Lok is much broader than folk. As senior Janpad thinker Hariprasad Dwivedi says, Lok or Janpad is not limited to any caste, creed, sect or place. Those who live without engaging in any book are the people of Janpad. Janpad is truly the foundation of our culture. Calling them mere folk is like calling Bharat India. There is no essence of this land in it."
"Prime Minister Narendra Modi spoke about five mantras on Independence Day. I would like to draw your attention to the second one which was about colonial consciousness. We in Bharat have to weed out the remnants of the colonial mentality that still remains in us. We cannot create our own version of Bharat if we still have England residing within us. If this doesn't happen, India can become prosperous, but not Bharat. Therefore, any residue of colonial consciousness that is residing in us has to be removed.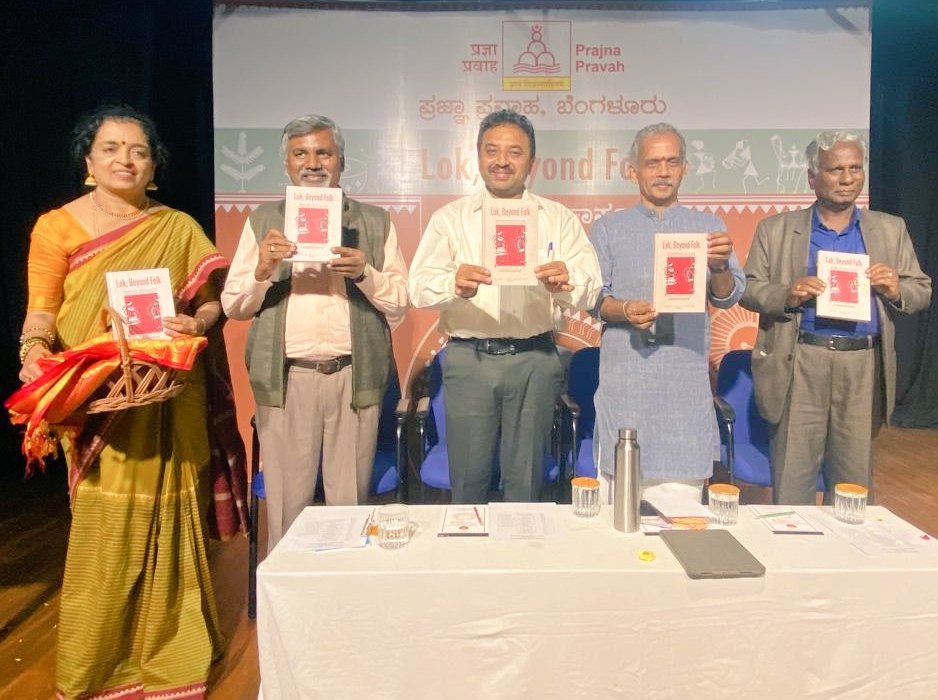 "What happens if we are affected by colonial consciousness? The 6 most dangerous 'I's' influence us. First, we become 'insensible'. In addition, we become 'Ignorant' and will be subjected to ignorance. Thirdly, we become 'irrelevant' about all the issues concerning Bharat. Fourthly, as a consequence, we become 'Illwilled' about India. As a result of all this, 'Inaction' begins within which ensures that we remain 'Incompetent", he said. Hence it is imperative that we emerge out of colonial consciousness and free ourselves from the influence of the invaders, said Shri Nandakumar.
Shri Mahadevaiah introduced the book. Shri T Bhaskaran, Vice-Chancellor of Folklore University, Gubbi Goodu Ramesh, State Secretary of Sanskar Bharati were present on the stage. Senior folk artists like Appagere Thimmaraju, field coordinators of Pragya Pradhan, Shri Raghunandan of Prajna Pravaha, Shri Puneeth and many other dignitaries were present at the ceremony.
By Thanmayee Premkuar, VSK Karnataka