New Delhi: A good leader is one who can read people's pulse, and this is something Prime Minister Narendra Modi always takes pride in.
But a good orator is also someone who drives home his point – in a powerful manner – while he or she speaks only 'half truth'. This must have happened with Modi's unprecedented 'Durga Pujo special address' to Goddess Durga devotees in West Bengal.
"We must conquer violence with the non-violence that's the essence of Durga puja," he said. This could be an universal message, but Bengal watchers know it pretty well that this statement would always have special significance for Mamata Banerjee-ruled West Bengal.
In fact, 'political violence' is synonymous with the socio-political life of the eastern Indian state – which has given icons in every field including literature, social reforms, patriotism and science.
As indications are, there would be more violence in the run up to the next year's summer polls.
(In a previous piece 'Organiser' has highlighted the legacy of Marxists-Congress duo in promoting violence in the state.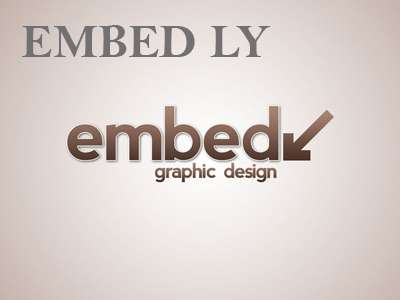 In his speech, the Prime Minister paid homage to women leaders and the likes of Rani Rashmoni and Devi Chaudhrani, and maintained: "Bengal's people have such Atma-shakti, because of which they have moved on and achieved successes in multiple sectors".
He said the eastern state will continue to give leadership to the country as it has done in the past. Modi also pointed out at an unique resilience power 'atma-shakti' of the people of Bengal that they could brave through so many storms and yet flourished.
Of course the occasion was cultural and Modi deliberately avoided throwing up any detailed political message, but he tried to win over people's hearts by highlighting their cherished past and rich legacy of the state – which had an universal appeal and not necessarily in tune with what happens in states like UP.
At times, in the run up to the polls in various states, Modi has the habit of pointing out lapses in local governance. There are plenty of it in Bengal, but he skirted those. A vintage Modi will be in action when he directly takes on Mamata Banerjee during the election campaign or even during a few earlier visits to the state.
Growing popularity: Moditva
Interestingly on a day, Modi made his Mahashasti speech, a survey by a news media agency revealed that in West Bengal, approval rating for the Prime Minister's overall performance has been 64.06 per cent. Of course, this shows the deeper penetration BJP has made in a state which was long a communists' forte and the voters were also inclined towards Left-liberalism politics. True, such surveys may be a matter of concern for Trinamool supremo Mamata Banerjee, who around 2014 and even later harboured ambitions to be Prime Minister of India. Paradoxically, a survey by August through Trinamool's internal channel had predicted that Mamata's party strength after next year's polls could come down to 78 in 294 member state legislature.
The BJP's poll strategists are working to a plan taking all local considerations including the ever-sensitive Bengali sentiment. They know this well. West Bengal is not like the northern state of Uttar Pradesh, where pro-Hindu issues such as the Ram temple, the banning of beef and cow vigilantism could be the political spotlight.
In Bengal, thus the approach has been universal – guided by Modi's pet slogan of 'Sabka Saath, Sabka Vikas'.
The Prime Minister rightly linked even the Durga puja to women empowerment. He also gave a new term – Purba-Uday – the Rise of the East. "Bhajpa ki kendra sarkar ne Purba-uday ka mantra apnaya hae. Purba-uday ke is mission mein Paschim Bangal ko mahat-purna bhumika nibhani hae (The BJP-led government in the centre is committed to Purba-Uday – Rise of the Eastern India. West Bengal will have to play a big role in this endeavour)".
Notably, Modi's focus in next few weeks could be peace in the northeast and peace parleys with Naga groups are on fast track and at last leg.
The survey report also brings out a major game-changer fact of life if the studies reveal things genuinely.
PM's approval ratings tops in Odisha – where 95.6 per cent Odia voters say they are satisfied with Modi and as high as 84.87 per cent of people said they are "very satisfied".
Modi's outfit has conquered Tripura, another difficult state in 2018. Thus even for Bengal and other eastern Indian states, we are going to see the BJP leaders take up more pressing issues like unemployment, women empowerment, and industrialisation. In poll-bound Bihar, the saffron party has promised 19 lakh jobs.
Voters in Bengal have been essentially pro-Left and the communists have wielded power for a long. Even Mamata Banerjee's politics though unseated the Marxists, it has been so-called pro-Marxism. She also implemented Muslim appeasement rather religiously.
Thus, Modi's Puja push and saffron outfit's poll strategies rightly seek to "break the umbilical cord" between the Bengal voters and pro-Marxist intellectualism.
The focus therefore is to capture the Bengali mindset, especially among those whose forefathers had to leave Bangladesh during partition in 1947 and later in 1971 during the Bangladesh war of liberation.
The new Citizenship Act enacted last year is a testimony to what Modi and BJP intends to achieve.
A good beginning was already made in 2019 when the BJP could win as many as 18 Lok Sabha seats from Mamata Banerjee's state.