The Chingari app has seen 25 lakh downloads till now with over 5,50,000 downloads in just ten days after the India-China standoff in Ladakh.
An app created in India by Bengaluru-based developers is taking the short-video world by storm. 'Chingari' – developed by a company owned by Biswatma Nayak and Siddharth Gautam has seen 25 lakh downloads till now with over 5,50,000 downloads in just ten days after the India-China standoff in Ladakh. The app witnessed 400 per cent growth in its subscribers in the last few days ever since #BoycottChina call was given in India.
The new social media app 'Chingari' is seen as the Indian alternative to Chinese short video platform Tiktok. The app is a video sharing platform which allows users to create short videos, download and upload videos, chat with friends, interact with people, share content, and also browse through the feed. Users can upload WhatsApp statuses, audio clips, GIF images and photos. The app is available in nine languages other than English as it supports Hindi, Bangla, Gujrati, Marathi, Kannada, Punjabi Malayalam, Tamil, and Telugu.
The app titled 'Chingari – Original Indian Short Video App' has a very healthy rating of 4.7 stars on Google Playstore. The app was released on Google Play store in 2018 and according to the developers it was developed keeping in mind the requirements and demands of an Indian user. The Chingari app is similar to the Mitron app which was earlier removed from the Google Play Store for 'policy violations'. The app was later restored after developers submitted new documents.
Biswatma Nayak, one of the creators of the app, spoke to HT and said "The response of our customers has been overwhelming. Since the word spread that Indians now have a homegrown and more entertaining alternative to TikTok, we have been recording traffic beyond expectations on our app. It is a very enriching and satisfying experience".
The company's Chief of Product Sumit Ghosh says "This is the only social application developed in India which is a complete rival to TikTok app. The app (Chingari) is vernacular and available in multiple languages, including regional languages."
The app has been supported widely by Indians across all ages and the same trended on Twitter too on Sunday. The app has also found many admirers among the celebrities and influential social media accounts including industrialist Anand Mahindra. "I hadn't ever downloaded TikTok but I have just downloaded Chingari… More power to you…", said the chairman of Mahindra Group in a tweet.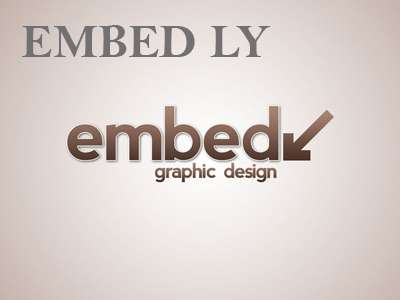 China-made app Tik Tok has been in the centre of controversy several times after the app failed to detect and curtail anti-India and anti-Hindu content on its platform. However, the same app readily pulled down any content that was against China or showed China in a negative light. Pro-Taiwan and content supporting Hong Kong protests too were pulled down by the app. Tik Tok was also accused of allowing videos lampooning the social distancing and safety norms mandated by the government.
In May,
NCW Chairperson Rekha Sharma in an interview
to
Organiser
had called for banning of Tik Tok as it was not responsible enough to control the abuse. Incidentally, Tik Tok and other 58 China-based apps was banned by the Government of India on June 29.
The rise in Chinagri's downloads in India comes at a time when calls for boycotting products and apps from China have grown in India ever since the Ladakh standoff in which 20 Indian Army soldiers made the supreme sacrifice while fighting the illegal Chinese PLA intruders. 'Chingari' is available for free download on the Google Play Store and Apple iStore.