Two great savants-cum-activists, Netaji Subhas Chandra Bose and Dr Keshav Baliram Hedgewar were contemporaries; but were engaged in different spheres in terms of region and career, yet sharing the same cause of devotion. Having striking chords of their commonality, a perusal may be attempted thus – both derived their inspiration from Ramakrishna, Vivekananda, Bankim Chandra school
Netaji and Doctorji were born patriots with social service orientations. Both started their activism in Kolkata. Both had worked from the rostrum of the Indian National Congress – of course, Netaji occupying the political space in the highest echelon. Both erected grand organisational edifice to the end of nation-building – Netaji, the Azad Hind Fauz and Doctorji, the Rashtriya Swayamsevak Sangh – one to liberate the nation from the scourge of colonial rule and the other to energise the nation within.
Their thought structure, activism and objectives are the same; study must be made clubbing them together to sum up, the historical outcome of their works, which shaped the course of the anti-colonial movement and national reconstruction.
Dr Hedgewar, albeit pursued medical education in Calcutta from 1910 to 1915, had no opportunity to be in contact with Bose, who was in high school level at Cuttack at that time. Hedgewarji, during his Calcutta study, became an activist of Anushilan Samiti, a secret group led by Pulin Bihari Das. During his study in Presidency College and Scottish Church College (1916-19), Bose was also in contact with the revolutionary factions.
While the discourse of the present write up is to establish the relation of Netaji and Doctorji, it would be relevant to straight reach in the late twenties. After Bose's release from Mandalay jail in 1927, serving three years of imprisonment, a kind of youth renaissance was sensed, which sought to be increasingly vigorous in its anti-colonial approach.
On the eve of the annual session of the Indian National Congress in December 1928, the Subject Committee, headed by Motilal Nehru, recommended seeking Dominion Status for India, which caused reaction and anger to Bose and the younger militant section. In the meantime, Dr Hedgewar had founded RSS in 1925. Till then, the organisational structure of the RSS was in the making, and Dr Hedgewar, till then, was continuing as a Member of the Congress Working Committee of Central Province. He was allured to attend the Calcutta session to extend a hand to Bose in this capacity. Hedgewarji seized this opportunity to confabulate with Bose. Along with Babarao Savarkar, he met Bose separately for more than one hour and explained to him the objective and working of RSS besides the course of the national movement. Doctorji also had a chance to meet with Trilokyanath Chakraborty, one co-activist of Anushilan Samiti, during his days of medical study.
Bose proposed in the session that "nothing short of complete independence would be the goal of the Congress". But this proposal was defeated by 973/1350 votes since the 'Old Guard' was opposed to the move. Yet a favourable atmosphere gained momentum, and it paid dividends next year when 'Poorna Swaraj' resolution was passed in the Lahore session.
One curious point is to be noticed here. Bose had organised one National Volunteer Corps whose 3000 uniformed men with guns staged a parade on the eve of the unfurling of the Congress session. Dr Hedgewar was amazed to observe it, and he also sought to arm the RSS in a similar way, which was denied by the Government. Further, Dr Hedgewar took exception to the rampant indiscipline of the volunteers besides exorbitant Rs 65,000 (of those days) expenditure for them in the event.
Next, Bose had to stay near Nasik for some days in July 1931 in connection with organisational works. He was reminded of the activities of Dr Hedgewar by Basant Rao Sanghiri, to which Bose responded to write a letter to Dr Hedgewar, thus "…..Could you please avail time to reach Bombay on 20th (July) for some discussion ?" Unfortunately, Dr Hedgewar was severely bedridden, and the proposed meeting could not materialise.
In March 1939, when Netaji had been re-elected as the Congress President in spite of heavy opposition by none but Mahatma Gandhi. Bose was travelling to Tripuri in Maharashtra by train bearing 103 degrees temperature. While the train was approaching the Nagpur station, he could view an impressive root march of uniformed men with the band on the road. One fellow passenger appraised him that it was an RSS march. Bose became jubilant that what Hedgewarji had appraised him in 1928 was not mere talk but a matter of reality.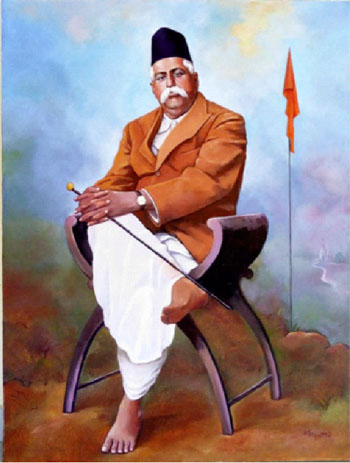 In June, 1940– Dr Hedgewar suffered from some unidentified disease, and his body temperature was not reduced below 102-103 degrees. One National Meeting of forwarding Bloc met at Nagpur on June 18 and 19, 1940, which Bose obviously attended. When the session was over, Bose got interested in meeting Dr Hedgewar. By that time, Doctorji was convalescing at the residence of Baba Saheb Ghatate, a prominent RSS functionary. Bose reached there on the morning of June 20, along with labour leader Ram Bhau Ruikar. By the time they reached, Hedgewarji was in slumber, closing his eyes. Sri Krishna Puranic and Yadav Rao Joshi, two young 'pracharaks' who were attending to Dr Hedgewar, attempted to awaken him. But Bose prevented them, saying he would meet him some other day and left the place. After some moment, Doctorji opened his eyes and was appraised that Bose had just come. Doctorji worriedly asked them why he was not awakened and asked them to rush outside – expecting Bose might not have left. But he had really left, and the next day Doctorji passed away. Indeed a heart-breaking irony!
Though Bose and Hedgewarji could not meet, it carries a high watermark in view of the historical development. What would Bose have discussed with him? Why was he so eager to meet him? This is to be gauged with a historical note. Just three months back, the Muslim League had passed a resolution in its Lahore session demanding Pakistan. The worldwide conflagration had broken out in September 1939, which was in full steam than when Britain was in very precarious condition. In the estimate of Bose, "Opportunity rarely comes in history. It was the momentous time to strike the iron when it was hot". He proposed that Gandhiji could get engaged in the civil disobedience movement while he (Bose) was spared to undergo an armed rebellion which could be difficult for Britain to withstand.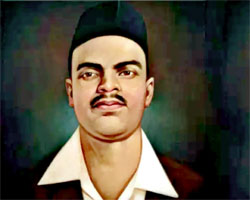 But Gandhiji spurned the idea ground to strike Britain when facing extenuating circumstances on moral ground. In the meantime, he had already committed to Britain that India would co-operate with Britain during the trying War years. Then Bose talked to Savarkar and some other revolutionaries. His agenda included meeting Dr Hedgewar which failed.
Many historians have a well-founded basis for concluding that if Bose had been heeded, India might have been decolonised in the early War years, and the very idea of Pakistan would have been shelved. Lest….hard reality is that the driving force of history moves its own way.
Bose and Hedgewar could not meet nor make any joint strategy. Yet both left behind an inspiring legacy to the cause of independence and national reconstruction. Rejuvenating the mass with patriotic zeal is not the least affair. Dr Hedgewar bequeathed a strong ideologically tinged organisational edifice that goes a long way in shaping this nation. Bose was the immediate cause of uprooting the colonial establishment, as evident from the statements of the then British Premier Clemente Atlee. Besides this achievement, he always remains an inspiring beacon to the people of this nation. Both Bose and Dr Hedgewar are dazzling embodiments of sacrifice and burning patriotism.
Concluding the discourse on Netaji and Doctporji, their philosophical framework could be referred. Bose was a spiritualist adhering to 'Advaita Vedanata' and a practising 'Shakta'. Dr Hedgewar did not devote his mind and energy to religious rituals or philosophical speculation. Yet both of them were equally hard realists, and following the precepts of Vivekananda and Bankim Chandra 'Rashtra' became their point of veneration and forte. Both missed to hide under the cloak of the spiritual journey, but both emerged as activists par excellence – perfect 'karma yogis' indeed! just following the path of Arjuna in Bhagvat Gita and 'sadhaka' of Bankim Chandra's 'Anand Math'. A small copy of Bhagvat Gita was always in Bose's service uniform pocket. At the same time, Doctorji's every breath was replete with patriotic zeal and nothing else. Life and works of both constitute a significant dimension in modern Indian history which go a long way in spearheading this nation to culminate in its zenith.
It is imperative and consistent to clarify two points at stake. First, the left-liberal school has created a kind of misleading academic/intellectual narrative as if RSS contributed nothing to the freedom struggle. These people themselves are responsible for their abysmal ignorance. The fact is that Doctorji was imprisoned in 1921 and 1939 as part of the Gandhian movements, which is documented and verifiable. His participation in the Nagpur session of the Congress in 1920 and the Calcutta session in 1928 is on record. It is testified that Shivram Rajguru of Poona, who was hanged along with Bhagat Singh, was a product of Doctroji at Mohitbade 'shakha' of Nagpur; and was provided protection at the farmhouse near Nagpur belonging to Bhayaji Dani after his (Rajguru's) arrest warrant was issued along with Bhagat Singh and Sukhdev.
Though Bose and Hedgewarji could not meet, it carries a high watermark in view of the historical development. What would Bose have discussed with him? Why was he so eager to meet him? This is to be gauged with a historical note. Just three months back, the Muslim League had passed a resolution in its Lahore session demanding Pakistan. The worldwide conflagration had broken out in September 1939, which was in full steam than when Britain was in very precarious condition
The whole thing is that the RSS mode of work never hastened to publicity syndrome, and hence its superb contributions remained elusive in the common domain. The left-liberal school embedded in manufactured history as if only the Gandhi-Nehru wavelength contributed to the freedom struggle that constitutes a half-truth. If Gandhiji and Nehru are accorded their rightful place in history as they deserve, why Bose was ignored/misled? Why has Dr Hedgewar been subjected to a complete blackout? Searching scrutiny is the call of the day if at all critical reasoning is to be established.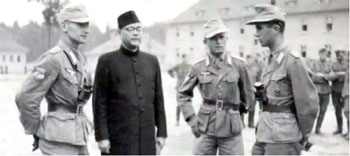 Secondly, scholars may demand reference to the episodes mentioned in this paper. Well. The Congress sessions where Doctorji participated is verifiable. So far as Bose's letter of 1931 is concerned, it could be traced out in the RSS headquarter of Nagpur. The episode of 1940 (Bose's attempt to meet Doctorji) was revealed in an article by Appaji Joshi, RSS Sanghchalak of Vidarbha, in Tarun Bharat in 1970. It was corroborated by Yadav Rao Joshi, who was present when Netaji reached Doctorji. Moreover, so far as the Collected Works of Bose is concerned, it is not necessary that all events and letters could have been mentioned. There is also the possibility that certain things might have been deliberately left out lest any kind of perceived stigma could be smacked on the head-on collision of the left-liberals. Let facts be revisited in proper perspective.