Opposition's destructive criticism of Narendra Modiji eventually led to his appointment as PM in 2014. The same methodology of playing dirty politics will now be used by Yogi's opponents. Fortunately, Yogi Adityanath's commitment to the 24-crore UP population to uplift them in all aspects of life will eventually put him in the top chair
Yogi Adityanath's victory in the Uttar Pradesh election has had a significant impact on Indian politics. It will decide and direct voters and political leaders on how any State or country's administration should be run, taking into account law and order, social and economic development, and bringing back cultural roots.
The opposition parties' main concern after Prime Minister Narendra Modi is Yogi Adityanath. His victory, when no Chief Minister has been victorious consecutively twice in the last 35 years, will come as a huge surprise to opposition parties, anti-social elements, and those attempting to destabilise Bharat.
This victory, along with victories in Uttarakhand, Goa, and Manipur, is notable for the fact that even though inflation was high and the people suffered greatly as a result of the COVID-19, people voted BJP to power, demonstrating that people are moving away from the narrow mindset of only considering the prices of a few commodities to determine who will rule them for the next five years. In the coming years, this shift in mindset will pave the way for faster development with deep cultural roots and making our nation "Vishwaguru". Our mothers and sisters' unwavering support for Prime Minister Narendra Modi and Chief Minister Yogi Adityanath is admirable.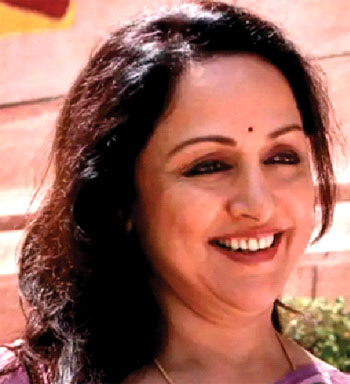 We already knew our Government will form… We have worked for every developmental aspect, which is why the public trust us… Nothing can come in front of a bulldozer, as it can finish everything within a minute, be it cycle or anything else

— Hema Malini

, MP, Mathura
When Narendra Modi took over as Chief Minister of Gujarat, the opposition leaders began to target him because of his Sanatan identity. He continued to work despite significant opposition from the opposition and the Congress Government at the Centre at that time. His positive work and opponents' unnecessary destructive criticism eventually led to his appointment as Prime Minister in 2014. The same method is being used by Yogi's opponents, and we will see deep rooted hatred and dirty politics in the coming days, but the Sanyasi Yogi's commitment to the 24-crore Uttar Pradesh population to uplift them in all aspects of life will eventually put him in the top chair. Opponents fear Yogi more than PM Modi, so those involved in illegal and unlawful activities will have sleepless nights.
Changes and Challenges in the Coming Years:
Uttar Pradesh will see strong economic and social growth, leading to improved GDP figures for the country and a 5 trillion dollar economy as planned by the Central Government. Reliance on Maharashtra and Gujarat for employment will be greatly reduced. Many States will actually benefit from Uttar Pradesh. The Sanatani roots will be strengthened across the country in order to make society and the nation stronger on all fronts.
The conversion mafias will increase their efforts, aided by large amounts of foreign funding, to convert Sanatanis in order to reduce the BJP's vote share. The Modi Government will have to be more vigilant and take appropriate action in accordance with the law.
AIMIM loses deposits in 99 out of the 100 seats contested
All India Majlis-e-Ittehadul Muslimeen(AIMIM) has lost deposits in 99 of the 100 seats it contested in the Uttar Pradesh Assembly elections. Though the party has gathered few more votes as compared to 2017. Owaisi's party has miserably failed to deliver in a manner it pretended to do, especially in the Muslim majority areas.It has not won a single seat in the State.
It is notable that, AIMIM had fielded most of its candidates in the constituencies which have a significantly higher percentage of Muslim population and voters. Even in the last Assembly elections, when AIMIM had fielded 38 candidates from such Muslim-dominated constituencies, almost all of its candidates had lost their deposits.
The only candidate to have saved the deposit is Shah Alam alias Guddu Jamali from the Mubarakpur constituency. He was earlier in Bahujan Samaj Party. He has got slightly above 24 percent of the total votes.
The real challenge will come from Punjab, where the Modi Government will have to be extra cautious because the State may succumb to drug addiction. The forces that attempted and continue to attempt to create unrest in order to divide Punjab may rise once more. The Central Government and vigilance agencies may face greater challenges.
In the last seven years, the Modi Government's developmental activities in the North Eastern States have completely changed people's mindset from pessimism to optimism, building trust in India, which has eventually destroyed China's vision of breaking it down from India. North Easterners' support for Modi's Government is unequivocal.
Parliamentary Election Will Now Be A Cakewalk
With a strong showing in the Southern States, the NDA will have an easier time winning the 2024 Parliamentary election. Maharashtra, Rajasthan, Chhattisgarh, Jharkhand, and Haryana will be easily won.
Farmers have shown the door to phoney farm leaders by supporting the Government that caused a commotion and forced the Modi Government to reverse Farm Laws.
The most powerful Congress party, which ruled for 55 years at the Centre, is on the verge of imploding in the coming years. People are gradually realising that dynastic politics are not good for any country. The dynasties must be ruled out.The outcomes of today's elections will have a significant impact on Indian politics. It will change equations in many States.