Rahul Gandhi, who has repeatedly exhibited his inability to understand what happens around him, has triggered another controversy by comparing RSS-run-schools with Pakistan's Islamist madrassas. In the past also, Rahul Gandhi had been caught peddling false allegations against RSS and its affiliates.
During a virtual conversation with Professor Kaushik Basu of Cornwell University in the US, Rahul Gandhi said, "What is happening is an attack on the idea of equality. The RSS began this attack from their schools. Much like the radical Islamists use their madrassas in Pakistan, RSS uses their schools to push their worldview."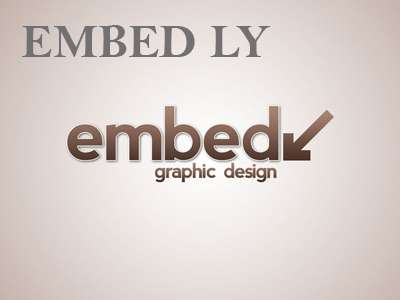 Rahul Gandhi speaking non-sense about 'Vidya Bharati', the education wing of RSS, just shows how ignorant he is about one of the largest private school chains. Here are some facts about 'Vidya Bharati' which Rahul Gandhi can refer to before levelling any allegations.
Vidya Bharati is the largest educational institution in India dedicated to the cause of imparting value-based education from primary to senior secondary level. Managing 23,000 schools through 70 committees, and imparting education to 37 lakh students with the help of 1.35 lakh teachers is indeed not an easy task. The model that Vidya Bharati has evolved over the years for quality education has been appreciated globally. Now, it is in the process of expanding its wings in higher education and also at the global level.
Five years after achieving political Independence, some karyakartas, while thinking about future education in the country, started the first school in 1952 at Gorakhpur, Uttar Pradesh. After serious thought, the school was named Saraswati Shishu Mandir—where both the teachers and the students experience the feel of a temple. The prime objective was to prepare the young generation, which is knowledgeable, rooted in Indian cultural ethos, possess high moral character and human values.
The Saraswati Shishu Mandir Yojna is basically based on the age-old Bharatiya values of life and philosophy. The idea behind the whole thinking was that the school should have the feel of a family, where the students, parents, teachers and management are interconnected. In the beginning, plans were formulated to expand the schools in Uttar Pradesh only. Then, they were expanded to Madhya Pradesh. A Samiti, Shishu Shiksha Prabandh Samiti, was first constituted in 1958 to look after this work. Till 1977, about 600 schools had been started in different states. Then the discussion began to give it a national shape. After the Emergency, a grand Shishu Sangam of students from classes 3 to 7 was held in New Delhi in 1978 in which we had initially planned to have 10,000 students, but actually, 16,000 students participated. It was the world's largest camp of school students that year.
Vidya Bharati Akhil Bharatiya Shiksha Sansthan was formed in 1978. Gradually, various new dimensions were added to its work. In 1979, the first Chintan Baithak was held at Lalsagar (Jodhpur) where the action plan for expansion was chalked out and the boundaries for social development, education, geography were defined. Later, a research centre was planned which now functions in Lucknow. A research journal is also published. Then Sanskriti Bodh project was started. It is managed by a separate Samiti based in Kurukshetra. Last year, 22 lakh students appeared for the Sanskriti Bodh test all over the country. Apart from students, there are tests for teachers and parents too so that they know about the Bharatiya Sanskriti. The Second Chintan Baithak of Vidya Bharati was held at Palghat in 2005, where the objectives and targets, defined in 1989, were reviewed. The Third Chintan Baithak was held in Kurukshetra in 2008 for further planning.
70 Samitis running schools all over the country are now affiliated to Vidya Bharati. There are schools in all the Prants. Vidya Bharati works in 624 districts. There are two parts of the schools—formal and informal. Schools from Shishu Vatika to 12th standard are formal schools, while the Ekal Vidyalayas and Sanskar Kendras are informal schools. The number of formal schools is 13,000, while the number of informal schools is 10,000. By and large, about 37 lakh students study in all these schools. The number of teachers is 1.35 lakh. About one crore parents are associated with Vidya Bharati today.
When Rahul Gandhi compared Vidya Bharati schools with Pakistan's Islamist madrassas, he failed to understand that students belonging to diverse backgrounds are studying in Vidya Bharati schools. There were instances of Muslim students coming out with flying colours from these schools.
Vidya Bharati in a press release said that students of all communities are given equal preference irrespective of their diverse identities. They also added that the educational activities of Vidya Bharati have been appreciated by many eminent personalities.
Rahul Gandhi's hate towards RSS transforming to verbal abusing of an important educational organisation like Vidya Bharati shows his immaturity when it comes to indulging in politics based on facts.