As the country and the world reverberates with the chants of Jai Shri Ram as the Bhoomi Poojan of Ram Mandir at Ayodhya was underway, Bharatiya Christians have heartily welcomed the Ram Temple and are even becoming part of the movement to construct the grand temple.
'Hindustani Christians', is a group of practicing Christians who proudly profess themselves a 'Bharatiya Christians' and fully aware and believe that their ancestors were Hindus originally. They believe that they are a integral part of Hindu legacy. On behalf the Christian they have conveyed their wishes for the successful construction of the Ram temple at Ayodhya.
The 'Hindustani Christians' released a video on the momentous occasions where many Christians spoke on the Ram Mandir, the Ram Janmabhumi movement, what it means for them, the country and the way forward.
Jerome Anto, a practicing Christian and a convener of Hindustani Christians group, says that Ram Mandir judgment delivered by SC was a triumph of Indian beliefs, its plurality, its inclusiveness and above all its people. "Today 5th august, 2020 heralds a turning point in the history of India. It marks the undoing of a barbaric wrong done 500 years ago and it indeed marks the victory of good over evil", says Jerome.
"I recall the sacrifices of innumerable people, so that we may witness this day. Not to forget that the Ram Janmabhumi movement transcended caste, creed, religion, geography and actually united India into oneness", says Jerome emphatically. "We also wish to be part of the Sri Ram Mandir Shilanyas. Hence next year at the same time I will be at Ayodhya to dedicated my offering to the temple construction", he says.
Jacob Manoharan from Mumbai and a practicing advocate says that he is extremely happy as he too just as the whole world was also waiting for this moment.
"This is a moment we were all waiting for centuries. The dream of building a Ram Mandir at Ayodhya is now coming true. On behalf of the entire Christian community and Hindustani Christians, I would like to remember the Karsaevaks who lost their life in 1992 and in the Godhra massacre. We are extremely happy that the temple will be built", says Jacob.
Francis D' Souza from Mumbai says that he too is very happy like all other Indians. "I would like to thank PM Narendra Modi, Sri Sri Ravishankar, and who have been part of this historic moment".
Pritam Paul from Bengaluru extends his best wishes to the construction of Ram Mandir at Ayodhya. "I Pray to the lord that everything goes as per plan", he says.
Gloria Joseph, originally from Bengaluru and currently staying in Singapore, congratulates each and every person who worked hard so that the Ram Mandir is rebuilt at Lord Ram's birthplace after 500 long years. "This is such a joyous occasion for all of us irrespective of caste, creed or religion. I would have loved to be there at the Bhoomi Poojan if not for COVID19 but I am there in spirit. But just as everyone, I am also glued to Doordarshan the whole day. Let us celebrate this day to the fullest and pray to lord Ram that he protects India from all evil going forward", says Gloria.
Another practicing Christian and part of Hindustani Christians Harish Fernandes says that it is a proud moment that a historic wrong committed 500 years ago is being corrected during his generation. "Getting back the part of our ancient culture something to be very proud of. We have to remember and thank people and archaeologists like KK Muhammad and his team for being persistent in executing and defending with truth of the temple at the site".
"It is remarkable that PM Modi will be attending the Bhoomi Poojan and may he continue to stay blessed and strong in leading our nation with agility. Jai Shri Ram", concludes Harish Fernandes.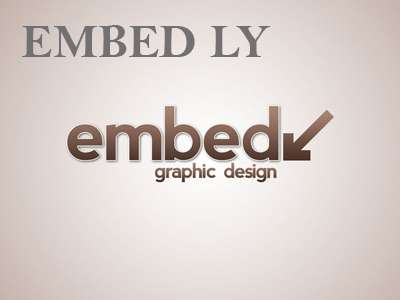 Video Message by Hindustani Christians on the occasion of Bhoomi Poojan of Ram Mandir at Ayodhya