Goa Chief Minister Dr Pramod Sawant sets Kerala Health Minister straight after she claimed that the diseased Corona patient travelled from Goa, which did not have required healthcare facilities
Chief Minister of Goa, Dr Pramod Sawant took to Twitter and lashed out at Kerala Health Minister KK Shailaja over her blatant lies and defamatory remarks against Goa. CPM leader and Kerala Health Minister Shailaja unleashed a misinformation campaign against the BJP-ruled Goa in an interview to BBC on her state's efforts to contain the Covid-19.
In the interview with BBC, Shailaja said a COVID-19 patient, who died in Kerala, had travelled from Goa, which did not have required healthcare facilities. The minister had also termed Goa as a 'Union Territory'.
Dr Pramod Sawant in a five-thread tweet, stated, "I am appalled by the factually incorrect statements of Kerala Health Minister Smt. K. K. Shailaja Ji during her interview with the BBC regarding the death in Kerala of a COVID positive patient from Goa."
"I wish to clarify 3 things in this matter. The said patient to our knowledge and as confirmed by Kerala IDSP team is not from Goa and has not travelled from here for lack of health facilities," he added.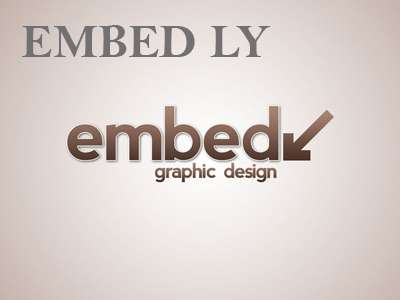 "Goa has a dedicated COVID 19 Hospital to deal with the pandemic. 7 patients have fully recovered after receiving treatment from the said hospital and we continue to treat COVID 19 patients from Goa as well as from other states," the Goa Chief Minister said.
"Goa has outstanding healthcare facilities with Goa Medical College being one of the oldest and finest medical colleges in Asia. For decades, we have been treating a large number of non-Goan patients, especially from our neighbouring states for different ailments," he added, reminding the Kerala Minister that Goa is a full-fledged state and not a Union Territory. "I also want to inform you Madam that Goa is a full-fledged State and not a Union Territory," he added.
Goa Health Minister Vishwajit Rane also slammed his Kerala counterpart for claiming that the coastal state did not have enough healthcare facilities to treat COVID-19 patients.
"It is disheartening to hear what Shailaja has erroneously stated in the interview on an international platform. As per our information, the patient she referred to in the interview is from Mahe in Puducherry and not Goa," Rane said, in a release here.
He further said the Kerala minister had called Goa a Union Territory, when it is actually a state. "Initially, Goa had seven COVID-19 patients, all of whom had recovered. Goa has a dedicated COVID-19 Hospital, which is coordinating with other hospitals strategically located all over the state," Rane said.
The coastal state had an excellent team of doctors, who have a comprehensive COVID-19 plan and infrastructure, which was well established to manage patients, he said.
Following Sawant and Rane's tweets, Shailaja's office issued a clarification saying it was a slip on her part that instead of Pondicherry she inadvertently mentioned Goa. However, the Kerala Minister refused to apologise for her malicious remarks which were intended to damage the reputation of Goa as an international tourist destination.
"In fact, I was explaining in Kerala only three deaths took place. The fourth one belonged to Mahe which is part of Pondicherry. Since there are no medical facilities in Mahe the patient came to treatment in neighbouring Kerala and later died. Instead of Pondicherry, I took Goa's name. I admit it was a slip on my part," she said in a statement.