China relationship with Africa is on the verge of collapse after numerous instances of institutioanlised racism came to the fore. With many countries already displeased China's increasing clout due to Belt and Road Initiative, the backlash can be severe for the Communist country.
Africans in Guangzhou city have been subjected to forced evictions, denial of services, testing and quarantine despite being tested negative
Several news items and videos that have emerged from China show how foreigners especially those of African origin are being discriminated against in all aspects of daily life. The discrimination is so rampant that the victims have alleged institutionalised racism against them. With the spread of Corona virus, racism against foreigners in China has increased multi-fold.
In April 2020, Chinese authorities in Guangzhou city of Guangdong province began a campaign to forcibly test Africans for the coronavirus. The tests were forced despite none from the community had tested positive at that time. Beyond testing they were ordered to self-isolate or to quarantine in state designated hotels. With their supplies running thin after few weeks, the Africans in Guangzhou had nowhere to go as they could not even step outside to buy the essentials. Even those who were not under quarantine were denied supplies by the local supermarkets in a clear case of racism by the Chinese.
Their travails did not end here. Guangzhou has China's largest African community and most live in rented apartments. After the outbreak of Corona, Chinese landlords evicted African residents. Despite their please they received no help from the administration or the police. After being evicted and nowhere to go, many were forced to sleep on the streets. Reports clearly shows that hotels, shops, and restaurants refused African customers.
Sources within China have revealed that only Africans were targeted by the Chinese authorities. On April 12, Guangdong authorities announced that all foreigners in the province must accept "Covid-19 prevention and containment measures" including "testing, sampling and quarantine." But in practice, the authorities targeted only Africans for forced testing and quarantine while the Chinese and other white people were left alone.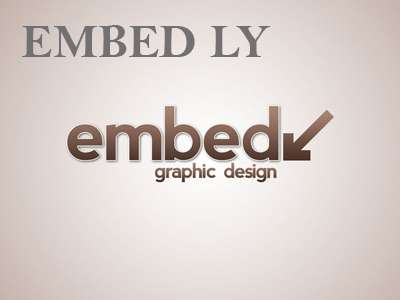 Nigerians and other Africans who reside in Guangzhou in China have complained of being evicted from their homes amid rising xenophobia in the country
Such targeted testing of Africans and forced quarantine continued despite absence of any evidence or scientific basis for such a policy. Most cases of Covid-19 in the province were Chinese nationals returning from abroad. Africans who were tested had already turned negative for coronavirus and had no recent travel history, or had been in contact with known Covid-19 patients.
Many Africans have reported that police and local officials had harassed them after the Covid-19 outbreak, and hospitals and restaurants turned them away. Some of the instances of Forcible Evictions, Refused Services, Enforced Testing, Quarantine in Guangzhou have been
documented by the Human Rights Watch here
.
Guidelines issued after international outcry
In several videos that have gone viral on social media, Guangzhou police forcibly take away Africans who were roaming after being evicted by their landlords. Videos also show forced testing and quarantine of Africans in the province
Reports of discrimination against Africans in China sparked outrage among African communities around the world. Several African governments, including Nigeria, Uganda, and Ghana, summoned Chinese ambassadors in their countries to protest. Ambassadors from several African countries in China wrote to the Chinese Ministry of Foreign Affairs, calling for the Chinese government to cease "forceful testing, quarantine and other inhuman treatment meted out to Africans."
More than 300 human rights groups and nearly 1,800 activists in Africa sent an open letter to the African Union calling for "immediate remedial action" over the "xenophobic, racist and inhumane treatment of Africans in China."
The Chinese government denied discriminating against Africans in Guangzhou, saying that it has "zero tolerance for discrimination." The Chinese state media instead of reporting facts on racist attacks on Africans, blamed "Western media" for "provoking the problems between China and African countries."
Later, Guangdong introduced measures implementation of equal treatment and non-discrimination for Chinese and foreign people. On April 17th, the administration of Guangdong Province issued an open letter to all people in the province where it highlighted that 'a number of measures for non-discriminatory and non-discriminatory services in nine industries have been formulated, requiring all relevant industries to treat Chinese and foreign persons in accordance with laws and regulations and without discrimination.
Observers in China say that these measures might help but the administration has also ensure that racism practiced by Chinese against Africans has to end. China has a stranglehold on many countries in Africa due to its Belt and Road Initiative and in the past two decades, China has become Africa's most important economic partner. However, institutionalised racism against Africans in China may trigger a backlash from the Africans which can spoil the relationship.