Legal Rights Protection Forum (LRPF) has filed a complaint with the Union Home Ministry against 'Harvest India', a US based evangelical organisation which is involved in dubious financial receipts from abroad and blatant conversions in India. The functionaries of the said organisation have also indulged in highly derogatory remarks and hate speech against PM Narendra Modi and his government.
The complaint filed by LRPF's President AS Santosh, provides details of the dubious financial deals of Harvest India which has 'planted' more than 1500 Community Centres throughout India and has over 1500-2000 Pastors working with them throughout the country. LPRF's investigation into the utilisation of funds of Harvest India revealed that large sums of money are spent on training of religious preachers, their salaries and equally huge expenditure on religious functions, called as Crusades which are the foundation of this evangelical organisation.
Also, it was found that huge sums are being invested in fixed assets. A gigantic church with capacity to seat hundreds at a time has been constructed by Harvest India. Since 2006, not a single rupee has been remitted towards construction of Church, says LRPF's complaint which demands government investigation into the source of this huge money.
Evangelical organisation Harvest India's team that oversees its operations in the country
Moreover, the utilisation of FCRA funds by Harvest India available only from FY 2018-19 shows that expenditure towards above mentioned religious preachers, their training and salaries, organizing Crusades etc., during this period is NIL. Hence if this is indeed true, LRPF asks:
-What happened to their hundreds of Pastors?
-From where are their salaries being paid now?
-How are the 2000 churches being maintained?
Only a detailed enquiry can bring out the truth, says LRPF.
FCRA Fraud – Raising funds for conversion through front companies
Harvest India collects money for monthly sponsorship of pastors and Bible school students but makes no mention of it in its FCRA returns
Harvest India has mentioned the funds used by its NGO Darpan as "Charitable" which is not correct as its website and social media posts continually solicit funds for Crusades / Pastors-Support / Bible College Support / Church Planting Support etc. Several posts in the Instagram account of Harvest India have appeals for sponsoring pastors/ Bible college students. Details of these expenditures have been furnished by LRPF as an annexure to its complaint to MHA.
The web page of Harvest India clearly reveals that the NGO is collecting money for monthly sponsorship of pastors and Bible school students. However as per data collated by LRPF from FCRA returns filed by Harvest India from the Financial Year 2006-07 till date, not a single rupee has been remitted from abroad under the above purpose and it is clear that the amount collected under this head is not at all reflected in the returns filed by H.I.
Thus LRPF says it is very clear that Harvest India and its donors are aware that the amount is being collected towards training and maintaining Christian religious persons but the same is being concealed while remitting the amount into India. Harvest India has also set up front companies in USA and UK through which individual donations are pooled and a veil thrown on these remittances which are then sent into Harvest India's accounts with purpose such as "SOCIAL, EDUCATIONAL, ORPHAN MAINTENANCE, LEPROSY MAINTENANCE" etc., This is a clear case of fraud under FCRA.
Malicious and Personal attack on PM Modi and GOI
Suresh Kumar, the Chief Functionary of the Harvest India, had made extremely derogatory remarks against Government of India and PM Narendra Modi. While speaking at Mission Conference 2018 held at Biola University, USA in the year 2018, Suresh Kumar had made following derogatory statements:
"Right now, we are under Hindu rule. Our Prime Minister, he is a bad guy. He doesn't want any Christians in India. He wants to make India as only Hindu country. So many pastors killed in last 5 years. Many missionaries, they send them out. There is unrest, turmoil. Pastors are killing, Churches are burning. The government is not doing anything. Brutal mentality, we are struggling. We do not know what is going happen tomorrow to Christianity in India, to Church in India but I am believing powerful god on our side. Next year we have election, please pray. I don't want this party to come back. This guy is doing so much bad for Christianity".
Suresh Kumar, the Chief Functionary of the Harvest India, who made erogatory remarks against Government of India and PM Narendra Modi
In a speech made at the above conference Suresh Kumar talks about increase in persecution of Christians in the last 5 years (ever since the present government under PM Sri Narendra Modi has come into power)
"I shared about the nation of India. Pastors are beaten, churches are burning. 5 years churches are struggling. Hindu militants posting videos in SM- husband and wife pastors stripped naked, made to walk naked just for bearing the cross of Jesus Christ."
LRPF says that this is a serious allegation made before an international audience in USA. As usual, no places, dates or specific instances of Christian persecution are mentioned. Wild allegations are flung at the audience with the clear intention of maligning the government and Hindus, project them as intolerant savages who are attacking Christians.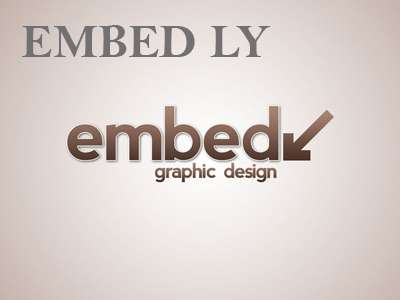 Abuse of Hindu faith
Regular derogatory remarks are made by Harvest India Pastors about idol worship, 'false' Hindu gods who cannot do any good to those who worship them. Hindu society is portrayed as living in darkness. Special emphasis is laid on the word "Dalits".
Hindu society is portrayed as treating Dalits very badly, denying them equal opportunities. This is then used to justify conversions to Christianity and seek donations for education and livelihoods of Dalits. Details of such speeches, event where they were held and the persons involved have been furnished by LRPF in an annexure to its complaint filed with the MHA.
VISA Violations by Harvest India functionaries
Several US Pastors come to India on Toursit VISAs on behalf of Harvest India and indulge in conversions events and indulge in illegal faith healing sessions
LRPF has unearthed several instances of visa violations by foreigners who are functionaries of Harvest India and arrive in India on tourist VISAs. Right from inception of Harvest India, there has been a steady flow of foreigners visiting their place in Tenali, Andhra Pradesh. Every time, they participate in Crusades, Gospel preaching, preaching sermons from the pulpit, organise and participate in Vacation Bible Schools for minor children.
LRPF investigation has revealed dozens of such instances by HI functionaries and have noticed their social media posts of such visa violating foreign visitors. By encouraging violation of various laws of the land, the hosts- Harvest India and their key executives are equally guilty of such crimes, says the LRPF complaint letter.
LRPF urges that in every case of such visa violation by foreign visitors, the local host must be made co-accused and if found guilty, should be given strong punishment. Merely deporting or black listing habitual offenders is not serving the purpose. Each year brings a fresh batch which again indulges in visa violations, says LRPF.