Efforts of a certain section of Journalists, writers, Bollywood & "intellectuals" have long acted as Fifth column of those who did genocide in Kashmir and either deny, justify or whitewash it needs to be criminalized, says the letter.
Advocate

Ishkaran Singh Bhandari (top right) has written to

PM and HM requesting enacting a law for criminalizing denial of Genocide of Hindus in Kashmir
The grave chapter of genocide and exodus of Hindus and Sikhs from Kashmir has been either whitewashed in our textbooks or has been dealt with kid gloves in media including cinema. The exodus has either been denied or justified using one or the other reason. Now, a Supreme Court Advocate Ishkaran Singh Bhandari has written to PM Modi requesting him to enact a law 'Criminalizing the denial, approval or justification of the Genocide of Hindus, Sikhs etc. in Kashmir'.
In a letter addressed to the PM, advocate Ishkaran Bhandari writes that 'it is pitiful that certain group of people, inter alia movie directors, Journalists, writers and even scholars, have been endeavouring to whitewash the Genocide of Kashmiri Hindus for their vested interests.' A copy of the same has also been forwarded to the Home Minister.
Quoting the Genocide Convention, 1948, Ishkaran Bhandari writes that all States who are signatories of the convention are bound by it irrespective of their ratification. Since India has ratified the Convention in 1949, it is obliged to enact the necessary legislation to provide effective penalties for persons guilty of the acts enumerated in Article III of the convention, which are 'DENIAL, APPROVAL OR JUSTIFICATION OF GENOCIDE'.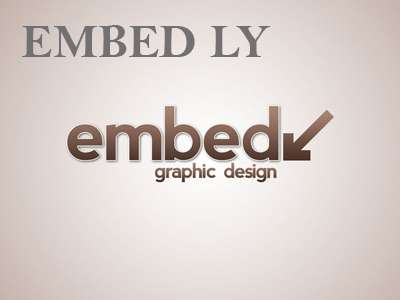 The letter provides examples of such legislation which have been enacted by various countries. Some of them are Declaration of the Stockholm International Forum on the Holocaust, European Parliament Resolution on remembrance of the Holocaust, Resolutions on combating anti-semitism and other forms of intolerance including the Berlin Declaration of 2004 and the Cordoba Declaration 2005.
Those who have denied the Jewish holocaust or justified it have been convicted and punished in various countries in Europe
The request letter also provides details of the decisions of the European Court of Human Rights (ECHR) and convictions in various countries who have enacted such a law for denial, approval or justification of the Genocide. Some of the examples quoted are:
1.In February 2007, Ernst Ziindel, a German citizen was sentenced to five years for the publishing of neo-Nazi and Holocaust denial material in Canada, which he illegally exported to Germany and Austria.
2. In Greece, Kostas Plevris, author of the book Jews: The Whole Truth and publisher Eleftheros Kosmos, were both convicted and sentenced to fourteen months' imprisonment for denying the Holocaust and indulging in racial discrimination.
3. In April 2006, John Gudenus, a former representative of the far-Right Freedom Party in the Austrian Bundesrat, was sentenced to a year's probation, after he publicly claimed that there were no gas chambers.
4.In Belgium, former senator Roeland Raes of the Vlaams Blok party was indicted in March 2007 for denying the existence of Nazi death camps during an interview on Dutch television.
5.In France, Vincent Reynouard was sentenced to a year's imprisonment and fined 10,000 euros in November 2007 for denying the Holocaust in a pamphlet he had published in 2005.
Coming back to the genocide of Hindus in Kashmir, the letter states that the 'Kashmir Genocide' is even worse than the Genocides mentioned above and even today a handful of Kashmiri Pandits and others who decided to not to leave, have been suffering perpetual intimidation and violence over the period of past 30 years. After abrogation of Article 370, it is hoped that there shall be methodical rehabilitation of the Kashmiri Pandits and others but this noble endeavour is likely to face stiff resistance from terrorists and their agents/ sympathisers in India.
"That a certain section of Journalists, writers, Bollywood & "intellectuals" have long acted as Fifth column of those who did genocide in Kashmir and will redouble efforts to prevent rehabilitation by whitewashing the genocide, opening old wounds and hindering efforts of rehabilitation.", writes the advocate.
The letter to the PM concludes with the request, "Thus, in the light of the facts and circumstances elucidated above, international conventions, treaties, resolutions and similar laws in various nations, it is the imperative and obligation of the Legislature of India, to enact a law criminalizing the denial, approval or justification of Kashmir Genocide, in the same manner the other States have done so."