India strongly condemns the act and demands protection of minorities and their properties in Pakistan. Those who objected to CAA silent on the episode as expected.
A riotous Muslim mob in Pakistan had attacked and vandalized one of Sikh's most reverent shrine Nankana Sahib Gurudwara on 3rd January, 2020. On Friday afternoon, a riotous mob threw stones at the Gurdwara in which many Sikhs including Khalistan supporter Gopal Chawla were reportedly hurt. The rabid Muslim mob had even threatened that Sikhs with slogans demanding their ouster from Pakistan. The mob claimed that the place will be converted and renamed as 'Ghulam-e-Mustafa' from Nankana Sahib and no Sikh will remain in the country.
The Sikhs protested such commentary and sloganeering and demanded action against those who indulged in demeaning Sikhs. Soon a larger mob surrounded the Gurudwara and threw stones at it resulting in damage to the Gurudwara. The police arrived after much delay to stop further vandalism.
Video shows how stones were pelted on Nankana Sahib Gurdwara by a Muslim mob
Reports say that the mob was led by the family of Mohammad Hasan who had kidnapped the Sikh girl Jagjit Kaur a few months ago and forcibly converted her to Islam and married her. The girl has returned to her home in Nankana Sahib and her parents were not ready to let her go back. This enraged her Muslim husband's family who organised the mob and pelting in order to force the girl back.
Forced Conversion of Sikh Girl
In August, some Muslim youths in Nankana Sahib in Pakistan's Punjab province had forcibly entered the house of Granthi Bhagwan Singh of Tambu Sahib Gurdwara and abducted their minor daughter Jagjit Kaur who was only 16 years. A few days after the incident, the family received a video in which Jagjit Kaur confessed that she had converted to Islam and was would be marrying a Muslim man.
Screen grab of the video where Sikh minor girl Jagjit Kaur claims that she has converted to Islam and will marry Mohammad Ehsan (seated next)
The Sikhs say that by sharing this video, an attempt was made to prove that the minor Sikh girl Jagjit Kaur had accepted Islam and would be marrying out of her own free will. In the video, Jagjit Kaur can be seen is scared and calls herself as Ayesha. She tells that she is with a man named Mohammad Ehsan whom she would be marrying.
Jagjit's family members say that Jagjit Kaur has been forcibly converted to Islam and married. In Pakistan, Muslim, Hindu, Sikh, Christian girls are kidnapped by Muslim youth regularly and converted to Islam. Pakistan's administration has failed to stop such forced conversions. The government or the administration do not take any action against the accused.
India strongly condemns vandalism at Nankana Sahib Gurudwara in Pakistan
India has taken the matter of vandalism at Nankana Sahib Gurudwara seriously and has issued a strong statement. In a statement issued by the Ministry of External Affairs Government of India, GOI says that India is very concerned at the vandalism carried out at the revered Nankana Sahib Gurdwara today. Members of the minority Sikh community have been subjected to acts of violence in the holy city of Nankana Sahib, the birthplace of Shri Guru Nanak Dev ji. These reprehensible actions followed the forcible abduction and conversion of Jagjit Kaur, the Sikh girl who was kidnapped from her home in the city of Nankana Sahib in August last year, says the press release.
It further says that India strongly condemns these wanton acts of destruction and desecration of the holy place. "We call upon the Government of Pakistan to take immediate steps to ensure the safety, security, and welfare of the members of the Sikh community. Strong action must be taken against the miscreants who indulged in desecration of the holy Gurudwara and attacked members of the minority Sikh community.", says Indian Government.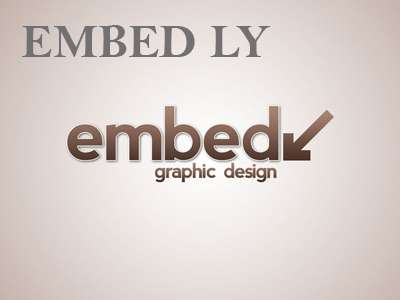 In addition, Government of Pakistan is enjoined to take all measures to protect and preserve the sanctity of the holy Nankana Sahib Gurudwara and its surroundings, demands India.
When the government of India passed the Citizenship Amendment Act 2019 recently, given citizenship to the persecuted minorities in Pakistan, Afghanistan and Bangladesh, Pakistan had objected and in turn had accused India of targeting Muslims. But the incident at Nankana Sahib has laid bare the hollowness of Pakistan's concerns. The episode also exposed those who opposed CAA in India.