It is no secret that employees of TTD are targets of Christian evangelists for conversion. Though the official numbers of non-Hindu employees at TTD are small, estimates suggests that more than 2000 employees are Christians and Muslims, and they hide their identity to stay employed. Many have been converted over the years when they were working in TTD. Several videos of Christian missionaries preaching to people on the Tirumala hill are available on social media.
Now, a complaint has been filed with Union Home Secretary seeking investigation into role of church targeting TTD Employees for Conversion. Hyderabad based Legal Rights Protection Forum (LPRF) in its complaint has also sought investigation into the Financial Matters, Foreign Funding and Moveable & Immovable Assets of Employees having Nexus with Church. Though the official numbers say only about 44 non-Hindus were recruited way back in 1989, hundreds have willfully hid their identity or have been converted to Christianity while being employed at TTD. The Union Home Ministry is yet to react to the complaint.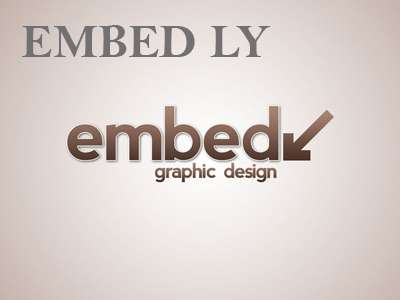 Non-Hindus at TTD
Tirumala Tirupati Devasthanam (TTD) Trust employees more than 10,000 employees to manage and oversee its activities. The TTD manages more than 60 temples across Andhra Pradesh and also conducts various Dharmic activities. As per the AP Hindu Religious and Charitable Endowments Act, non-Hindus cannot be employed in any government managed Hindu temples. The TTD trust which comes under the act, has repeatedly failed to adhere to the norms of the act in respect to non-Hindus being employed in its activities.
It is common knowledge that hundreds of non-Hindus are employed in TTD. Most of them hide their Christian and Muslim identity to stay employed. In February 2018, TTD issued show-cause notices to its non-Hindu employees as to why they should not be removed from service. The demands to remove non-Hindus from the trust arose from various quarters following the controversy of Deputy Executive Officer of TTD, Sneha Latha, was accused of visiting church every Sunday in the official car belonging to TTD. Many other TTD officials were also accused of being Christians by practice and Hindu only on records.
Video grab from recordings showing Christian evangelist indulging in proselytization in Tirimala
The employees moved the High Court challenging the show cause notices and threat of termination from TTD. The High Court then ordered the TTD should not terminate them immediately. Following this the government said that the non-Hindu employees will be shifted to other departments of the Andhra Pradesh state government. The TTD then made the staff take an oath not to indulge in non-Hindu practices at the temple. Though nothing much happened after that, in August 2019, the Jagan Reddy led YSRCP government issued orders to relocate non-Hindu employees of TTD to other government departments. But it has never spoken about those who have hid their identity or ordering an investigation into the issue.
Former AP Chief Secretary L.V. Subrahmanyam, during his visit to the Tirumala temple in August 2019 had said that surprise checks would also be conducted at the houses of the employees to ensure that they are not practicing non-Hindu religions. He had said that they are aware that many employees have converted to other religions. Though the government cannot stop them from converting, they cannot continue in their jobs at TTD, he had said. However, the Jagan government had transferred L.V. Subrahmanyam unceremoniously to a different department after his investigation into the affairs of TTD. Many accuse Jagan's government of transferring him for his intervention into the issue of non-Hindus being employed at TTD.