In a startling revelation by Legal Rights Protection Forum (LRPF), 70% of the 29,841 Christian pastors who received one-time government honorarium of Rs.5, 000 through Disaster Relief Fund hold SC/OBC caste certificates. LRPF obtained the relevant details through an RTI which revealed that a large percentage of Christians who have been baptised and have undergone Pastor Training courses but holding Hindu Caste Certificates have obtained one-time relief honorarium of Rs. 5,000/- each.
The honorarium was given by the Andhra Pradesh government to all 'Religious Service Renderers' which includes Archakas, Imams, Mouzzams and Christian Pastors who were facing hardship and distress of various religious institutions, as a measure of relief arising out of break out of COVID-19 Pandemic. The AP government has spent close to Rs. 34 crores on the one-time honorariums on 31,017 Archakas, 7000 Imams & Mouzzams and 29,841 Pastors which was credited to the respective beneficiaries' bank accounts.
LRPF investigation revealed that while the official estimate of population of the Christians in AP is 1.39%, 43.99% of the honorarium beneficiaries are Christian Pastors. The data clearly shows that a large percentage of Christians who have been baptised and have undergone Pastor Training courses continue to hold Hindu Caste Certificates only to obtain government benefits like the recent one-time relief honorarium during COVID lockdown.
Since holding of dual religious identities for government benefits is punishable under law, LRPF has complained to the National Commission for Scheduled Castes to take action and immediately order Government of Andhra Pradesh to submit to the Commission the complete list of Christian Pastors who have received Rs. 5,000/- as one-time disaster relief as mentioned above, together with religion/community details of all the 29,841 pastors.
LRPF in its complaint letter says that their sample data has revealed that 58.14 % of Christian pastors are actually holding Hindu-SC community certificates and 13.37 percentage of the Christian pastors are holding Hindu OBC Community certificates. On a conservative basis, if it is assumed that 70 percent of the pastors listed above carry Hindu community certificates (sample data reveals 80.81%), the total figure of such pastors come to 20,900. The amount received by them at Rs. 5000 per head comes to Rs. 10.45 Crores which is clearly fraudulent misuse of public money, says the LRPF complaint.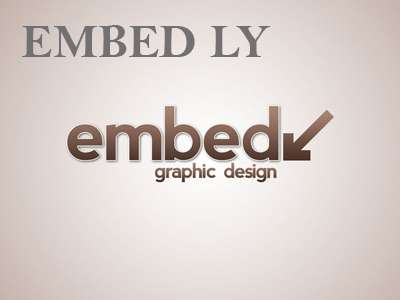 LRPF has requested the commission to initiate appropriate action to safeguard the interests of Scheduled Caste communities of Andhra Pradesh and weed out converts who have illegally obtained SC/OBC Communities certificate through fraudulent misrepresentation of facts.
"We once again fervently appeal to you to send a fact-finding mission to the state of Andhra Pradesh and initiate steps to save the people of Scheduled Castes/OBC of Andhra Pradesh from becoming culturally extinct. The onslaught of Christian Evangelical lobby with financial support of thousands of crores of rupees through FCRA funds, hundreds of foreign evangelists coming to Andhra Pradesh indulging in brazen conversions, baptisms and a huge army of local native Christian pastors have set up on the ground in AP – all these have crushed the SCs of Andhra Pradesh and pushed them to the brink of extinction. SCs of Andhra Pradesh exist only on paper and in reality, our experience has shown that only 10-15 % of the SCs are real Hindu SCs clinging on to their ancestral religion, culture and civilisation. These people are small in number, politically insignificant and don't count in vote bank politics. Hence, they require your valuable support", urges LRPF in its letter.
State assisted conversions
LRPF complaint letter also shares details of the government appeasement of so-called minorities at the cost of Hindus and the finances of the state. The present government in Andhra Pradesh had proposed regular monthly payment to religious service renderers and applications were called from Christian pastors to apply for the same. Strangely, the state government has not made it mandatory to submit Christian community certificate by prospective beneficiaries while submitting applications.
"This has enabled a large number of Christians holding Hindu community certificates to apply and benefit from the one-time payment of Rs. 5,000/-. As and when the government fulfils its election promise of monthly payments to pastors, all these people will enjoy the benefit every month. This is serious abuse and defrauding of public exchequer". Says LRPF. "This is direct encouragement of the present government to SCs to convert to Christianity yet corner all the constitutional benefits of SCs without any hassles", says the letter to the SC Commission.
It can be recalled that the AP government recently released funds for construction/repair/renovation of 76 Churches at a cost of Rs. 5.00 lakhs each. The earlier government of Andhra Pradesh has, during the period 2014- 19, funded construction of 817 churches. Most of these are located in SC colonies or where large number of SCs are living. This is direct encouragement of conversions of SCs into Christianity. It is a matter of deep concern to us that successive governments have resorted to supporting conversions into Christianity.
LRPF data also reveals that recently an NGO – Samarasta Seva Foundation conducted a survey of SCs at Chilukuru Village, Ibrahimpatnam Mandal, Krishna District, Andhra Pradesh. The following are the telling statistics from the village.
Though the figures are shocking, the situation is more or less same across the districts of Krishna, Guntur, East Godavari and West Godavari in AP. "Today a pathetic situation has arisen wherein officials and common man have concluded that 'All people of Scheduled Castes are are Christians unless proved otherwise'. Identity of the people of Scheduled Castes as Hindus has been washed away in the deluge of Evangelists' tsunami." says LRPF.
"We are deeply concerned at this development as the SCs/OBCs of Andhra Pradesh with thousands of years of cultural heritage, civilizational achievements and deep religious practices now face extinction. Their way of life, their daily religious worship, celebration of festivals – all are being wiped out in front of their own eyes, with active financial/administrative support from successive governments", says LRPF.
LRPF investigation also reveals that there is a huge jump in population of SCs while there is sharp decline in number of Christians. This is possible only when large number of Christians have started declaring themselves as Hindu-SCs and obtaining relevant community certificates enabling them to illegally corner all the benefits designed to uplift the livelihood of SCs. Such a large-scale misuse is not possible without active connivance of the administration in the state.
LRPF says that not just the present regime in AP, but all previous governments from the past 5 decades are to be blamed for the same as they turned a blind eye or actively assisted such misuse of benefits of Scheduled Castes.
Urging the SC/ST commission to launch an immediate enquiry into the whole issue, the LRPF requests them to send a high-power fact-finding committee to Andhra Pradesh to study the issue of large scale misuse of reservation benefits of SCs/OBCs and help the genuine SCs to utilize their legitimate constitutional benefits.