A forty year old distraught Sadhu took the extreme step of ending is life unable to bear the torture and humiliation at the hand of Sub inspector of police Anthony Michael. This a repeat of Palghar incident of mob lynching but has not reached the hearts of right activists, top police officials, pro-active judiciary, the pro-minority and Hinduphobic media, who went all over the town in the case of two Christians who were allegedly tortured in custody in Sathankulam and their subsequent death.
This heart wrenching incident took place at Kundangal Kaadu in Sankagiri taluk in Salem district of Tamil Nadu. Sadhu Saravanan used to perform special poojas at new moon days night for his devotees to free them from their worries and health related issues. People visited his ashram for his divine healing, soothsaying and to get Talisman (pendent) to be worn around the neck or hip in chain or tied with threads in anklets or biceps.
On 14th, police received a tip off that one sadhu was in an inebriated state with a woman at the Kundangal Kaadu area. SI Anthony Michael who rushed to the spot, allegedly, thrashed him after using choices invective. Heart- broken Saravanan was missing from that day. On 15th August his decomposed body was found in that area. Police found a mobile near the body. On examination of the phone, Saravanan before taking this extreme step, made a video making SI Anthony Michael was responsible for this death for torture and my mental distress. But locals say the occult practitioner was doing mid-night pooja with a woman devotee. Even after my death, my spirit takes revenge on Anthony, said Saravanan in the video.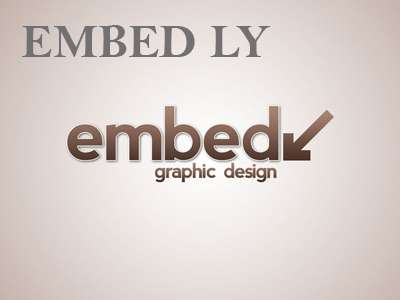 Sadhu's dying declaration as covered by NewsJ
This amounted to confessions of death which is valid in law. Police filed an unnatural death case and are investigating by protecting the SI. This incident was reported only by NewsJ. No popular satellite channels, pro-active judiciary which took suo moto cognizance of alleged torture and death in judicial custody of Jeyaraj Nadar and his son Bennix Immanualvel in Sattankularm, media and human rights activists did not peep into the matter. Probably, as the victim was a Hindu and the perpetrator is from a so-called minority community. There was no trial by the media. This has rubbed wounds of Hindus who have been at the receiving end during the reign of Dravidian, Hinduphobic rulers. After the #JusticeForSaravanan campaign went viral, one or two media reported the news.
According to a NewsJ report, that victim Saravanan's son sankar and daughter told media that they had seen while SI was brutally attacking their father. "Dad was upset at being attacked in front of his family and did not speak to us and left home on Saturday (15th) morning. But his body was found in a forest area", he recalled the events. They have requested the authorities to initiate action against SI Anthony.
Saravanan's son alleges that SI Anthony Michael targeted his father which led to him taking his own life
Social media commentator Maridhas said in Tamil Nadu media did not report if anything happened to Hindus. They never debate the atrocities unleashed on Hindus because the journalists are Loyola College products. It is a bitter truth. We know after the Sathankulam how these media reported and conducted debates. Mystery shrouds about the whereabouts of Anthony Micheal. Unlike Sattankula, this time there were no photographs of Anthony released. Some say he works in Salem district some others say he was transferred to neighbouring Namakkal district.
Sadhu Saravanan clearly says in the video that SI Anthony was responsible for this death. After the death police officials visited victim's family saying Anthony was a good and efficient officer. If there is any complaint, police should inquire and not attack brutally and assured them of all help if they do not pursue the case further. Police are yet to file FIR against Anthony. Why should police team threaten the family indirectly to keep quiet? Instead of grilling the SI, why did the top police officials visited the victim's family? Who are the pastors, evangelists and other Church elders who have stood behind the accused SI?
Maridhas alleges conversion angle to the case. "Sadhus, Hindu sanyasis, mutt heads and others who have direct contacts with the people are the stumbling blocks in conversion. The case has to be pursued in that angle. In Tamil Nadu, religious conversion is a business and several crores are involved in these sleazy affairs. Attacks on Hindu sadhus are increasing not only in Tamil nadu but in other states only a few got mentioned in media. They face open threats. The government, media , police support the evangelical groups. It is necessary to find out how many attacks happened in Tamil nadu in the past five and what is the status of investigation, how many were convicted? There is no organisation to unite the Hindus under one umbrella which is convenient for minorities to attack", he says in his video analysis.
Maridhas has appealed to religious leaders to jointly work out to stop such premeditated attacks funded by external forces, as the ground realities are not rosy. Because of your disorientation, they continue to attack on Hindu faith and their beliefs.
Senior journalist Rangaraj Pande said Saravanan gave a dying declaration accusing the SI as being responsible for his death. Media or the police did not try to find out why the SI attacked the Sadhu and why he committed suicide? All lives are important and precious which should be treated like irrespective of caste, religion, and creed. We are waiting for judiciary, government, and police, he said.