Proactive role played by the TN BJP, Hindu organisations and LRPF has once again successfully averted a anti-Hindu conference organised by Department of Christian Studies at the Madras University that was likely to 'debate' on Hindu religion.
– TS Venkatesan
The Department of Christian Studies at the Madras University in collaboration with the Elon University Centre for the Study of Religion, Culture, and Society (USA) was to hold a conference slated to be held between July21 and 24. It's theme was "containment, collection and arrangement in South Asian Religion. Possible topics, according to the invitation, are ranging from temple architecture, disposition of materials in rituals, episodes of hiding, finding or losing sacred objects in epics and other narrative traditions etc. K James Ponnaiah, department of Christian studies is the convenor while Prof. Brian K Pennington of Elon University was the co-convenor.
"It would have passed a routine conference had it not chosen to have Hindu Temples on the invitation, the range of topics it listed made us suspect that it is going to be an anti- Hindu conference ", fears Advocate A Aswathaman.
Advocate A Aswathaman's letter to TN Governor seeking the cancellation of the conference
BJP leader H Raja said it has been organized with a sole aim of attacking Hindu Dharma and all the participants are from foreign countries. James Ponnaih belongs to Sivaganga district Christian dioceses whose sole and full time assignment is evangelical religions conversions. He said they should have chosen topics related to their religion.
"Ponnaiah has admitted that all the people related to conference are non-Hindus. How can a delegate from a other religion comment on the Hindu religion? How can Madras University, funded by tax payer's hard earned money, allow such conferences which are against secularism? Will it debate and papers be presented on Christianity, the myths associated with it like Jesus's birth, of abour Father Franklin who is accused of sexually exploiting a nun more than 16 times, etc", questioned H Raja.
He recalled that he had successfully cancel the planned seminar on the Harassment of women as recorded in Tamil lieterature at St. Joseph college, Trichy in November 2018. At that time he had tweeted that the invitation for the event referred to women in the Vedic period being "subjugated". He said "minority community could not be allowed to denigrate the majority community and our Tamil Literary works".
Advocate A Aswathaman's letter to MHA and Foreign Ministry seeking the cancellation of Visa of the attendees of the anti-Hindu conference
TN Minister for Tamil Culture, Ma Foi K Pandia Rajan said the government would not allow such event as it was 'derogatory' and 'slanderous'.
Advocate B Jagganath suggested that complaint should be given against the US University through External Affairs Ministry. A police complaint should prefer in Chennai police station against Department of Christian studies. It is a fit case to remove the benefits under Article 29, 31 and 30 to this particular minorities department. It is nothing but an anti-Hindu conference, sponsored by United States Commission for International Religious Freedom (USCIRF). The organizer James Ponnaiah and others to be arrested. Madras University Christian Studies department is notorious and created for establishing 1) to main stream Thomas visiting India lie, 2) to prove that Saiva and Vaishnava traditions are originally Christian and thirdly South India actually is the land of Christianity. They try to appropriate Vaishnavism as Christianity.
Retd senior Central government officer Ved Praksh, in a face book posting ,has lamented that when I said Chair on Vaishnavism was going to be shut none bothered. " When I objected all world anti -Saiva Siddhanta conference organised by one Saravanan under the auspicious of Chair of Saiva Siddhantha studies. If the proposed July conference is to be allowed, no delegate fee ( Rs.1000) should be collected. We should select atleast 50 thoroughly qualified persons to present papers. The organisers are well trained and know their agenda fully. We should send a large number of observers and ask them to shoot questions at the conference. Papers ridiculing or belittling the Hindu religion should not be allowed to be presented. If any delegate presents with an ulterior motive he should be exposed. If we lack enough skill and expertise in challenging and arguing in such conferences, there is no use in merely venting our views in Social media platform".
Aswathaman said "we have submitted a petition to the T N Governor and Chancellor of the Madras University to stop the conference. We have also requested the External Affairs Ministry to revoke the Visa granted to the foreign delegates. The governor assured that he would take necessary action on the petition submitted by us. According intelligence sources, the proposed July conference is likely to be cancelled.
Legal Rights Protection Forum (LRPF) had also written to the External Affairs Minister & Foreign Secretary, and had sought cancellation of permission to the 'Conference on the Study of Religions of India' scheduled on 21-24, July 2020 in Chennai by Dept of Christian Studies, University of Madras in association with Elon University (USA). Hence, LRPF has said that the conference was cancelled due to lack of clearance from Government of India, both MEA & MHA, and not due to the situation over Corona pandemic as the event was scheduled in late July.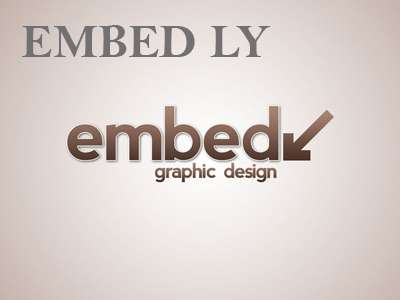 Tamil Nadu administration and police never really bothered to take action against minorities. This emboldened them to do things which are against Hindus, propagation of their religion, conversion, making derogatory statements against Hindu Gods, mocking their rituals. It is a safe haven for fundamentalist and Tamil nationalist forces. But with the active role played by Hindu organisations, this has come down and people are now aware of their sinister designs. The Hindus are fed up with the state government's minority appeasement policies which are more open and blatant now-a-days.
During the AIADMK rule, the then Chief Minister MGR (M.G. Ramachandran) asked the Madras university to have chairs on study of Vaishnavism, Saiva Siddhantham etc whose unstated purpose was to denigrate Hinduism and create fissures within. The Department of Christian Studies at the Madras University was on the other hand instituted to glorify Christianity and not to critically examine it.
The temerity of the department of Christian Studies to scrutinize and comment on Hinduism has angered many across the spectrum. Netizens are asking if a conference critically scrutinising Islam or Christianity would be allowed in any university in the country and if allowed what would be the consequences.