Majority of young participants picked Shri Krishna, Shri Rama, Lord Shiv Ji & Ganesh Ji as theme of their paintings. Participants also touched upon many aspects related to Ramayana, Krishna Lila, and heroes who fought our invaders.
An online Painting competition for 5-15 yrs old children was organized by a renowned online team B2YR (Back to Your Roots). The competition received a tremendous response from all over India & participants from major cities with over 100 entries as well queries from schools/organization on how they can be part of it.
Children showcased their talent and creativity through painting on canvas. Majority of participants picked Shri Krishna Ji, Shri Rama Ji, Lord Shiv Ji & Ganesha Ji as theme of their paintings. Participants touched many aspects related to Ramayana, Krishna Lila, Shiv's family & war heroes ( Maharaja Chatrapati Shiva Ji, Subhash Chandra Bose Ji & Maharana Partap Ji).
A Beautiful painting by 13 yrs old Priyal Singh depicts Ram-Sethu Story, where Shri Ram is sitting on Shila & Hanuman Ji along with his Vanar Sena & little squirrel busy in making Ram-Setu towards Lanka. It seems concept is picked from ongoing Ramayan Serial on DD. Where as in another painting by him on depicts Shabri Story again from Ramayana. Bhuvnveshwari Bhel too draws a colorful painting from Ramayana story; Where Shri Hanuman Ji is having a conversation with Mata Sita at Ashok Vatika while sitting on tree's branch.
Lavanya age 11 yrs has depicted little blue color Krishna Ji playing with butterflies & peacock feather is beautifully placed on his head. Again on Little Krishna theme, Aradhya Kumari depicted Krishna Ji eating butter along with flute in his hand.
Another outstanding sketch of Maharaja Shivaji by Kanika, Where she draws pencil sketches half of Maharaja Shivai & half Tiger. Samrath Sharma draws pencil sketch of Independence War Hero Respected Netaji Subhash Chandra Bose Ji. Innocence in painting is visible. Sulogna Mallick draws Mata Saraswati Ji, Where she blessing students. Kavyanjali, Sargun Kaur, Yana Aggarwal, Janvee Saikia, Bhuvneshwari Bhel, Aharshi Ray, Soni Preetam, Soumi Ghoshal, Prasoon Joshi, Barsha Kumari, Raima Singh, Ayushi Ghosal, Garima, Apurva, Katyaini, Puspendu Ghosh, Bhavya, Keertika, Master Manan Sabu, Sucharita Modak draws painting of Ganesha Ji.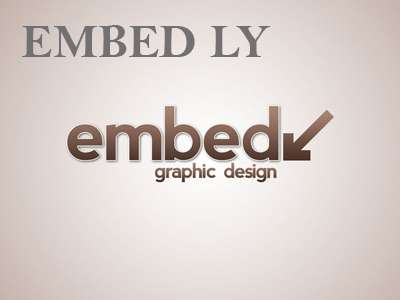 Benefits of the 'My Bharat Paint' Online Painting competition
Competitive Environment: Participants in art competitions particular children get to know, what does competition means, Thereby preparing them to face the real world in later life.
Learning Along with Fun: Participants learn a lot about theme characters/Theme, get a chance to read about them & use and develop painting skills to express themselves.
Stress buster: Advisable for people, students & others working/studying in highly stressful condition/job. A painting can release their stress & increase efficiency.
Motivation: Painting or other competitions are important to motivate young artist and help them to develop their creative skills by exposing them to the contemporary talent in the field. Students get chance for self evaluate their techniques & outcomes and rank them.
Creative skill: Painting competition help to develop creative skills, Participants think about task in a new way or different way. Creativity enables to solve complex problems or interesting ways to approach tasks.
Expression Skills: Painting competition skills help to develop & express subconscious mind. It also helps parents & teachers to understand a child. Meditation & Visualization help to activate subconscious mind.
Self Esteem Boost: Art Competition is self boost charger for participants. It helps to achieve goals in their life, heal bad memories & help you to develop new skills.
'Back to Your Roots' has congratulated all the participants and assures that more such interesting online competitions will be organised in the coming days as well.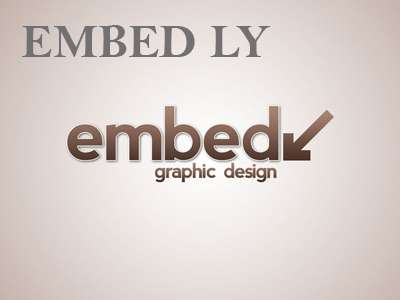 Video Message by a Participant
Teach Back to Your Roots
Back to Your Roots (B2YR) is a community level effort to educate our next generation about glorious past, Vedic Heritage & its golden practices, Culture, Art & Architecture. They consistently encourage & engage their followers in a meaningful debate.
Team Back to Your Roots has been doing many online & on ground activities. They are working on "The Indraprastha" -( Mahabhart's Time Link in Delhi/NCR), "Mission Quila Lalkot" & others. Project mission is to revive their identity & roots.
B2YR is coming with many online events as well & "My Bharat Paint" is just a starting. It's an attempt to revive and educate our kids, today generation about our Bhartiya past and make them more eager for their culture, tradition, past historical events etc. Theme of Ramayana, Mahabharata, temple, Cultural symbols, war heroes, Sikhism, Jainism, Buddhism have been purposely kept in mind by B2YR for such activities.