LRPF letter mentions that most of the Mosques providing shelter to foreign Islamic preachers do not have proper permissions from concerned district authorities. The MHA must direct all states and UTs to strictly implement the Foreigners Act 1946.
30 states and Union Territories have been under lockdown with parts being kept under curfew to stem the spread of Corona Virus. On PM Modi's call 'Janta Curfew' on March 22nd was a huge success with people from all sections of the society adhering to confine themselves at home. Central and state governments have advocated strict practice of social distancing apart from taking civic measures to avoid people from congregating at a place.
Despite all these measures, anti-social elements have been lackadaisical in implementation of social distancing norms or are willfully flouting them in order to put the citizens at risk. From Tamil Nadu to Bihar several instances have exposed a nefarious agenda to undermine the laws of the land in a difficult scenario when the entire country is fighting to stem the spread of the Corona virus.
Illegally staying Foreign Islamic preachers caught
In
Tamil Nadu, 38 Islamic preachers
have been taken into custody from Ambur, Erode and Salem. 23 are from Indonesia, 8 from Myanmar and 7 are from Thailand. 2 have been tested positive for CoVid-19.
In another instance,
groups of Indonesian Islamic preachers
have been visiting towns of Telangana as a part of their Tabligh activities and stayed in the local mosques. It is alleged that they were also actively working together with the anti-national and
Islamist Popular Front of India
. PFI was accused of fomenting the Delhi riots and funding Shaheen Bagh kind of protests through Hawala and other means.
LRPF seeks strict action against the violators and their hosts
Legal Rights Protection Forum (LRPF), a legal advisory and activist forum, has appealed to the Union Ministry of Home Affairs (MHA) to consider these instances from various parts of the country and direct the police of all State and Union Territories to strictly implement existing rules prescribed in the Foreigners Act 1946.
LRPF in its letter of complaint to the MHA states that these foreign Islamic Preachers are cleverly misleading the Indian authorities of while submitting application for Indian Visa by hiding the fact that their purpose of visit is to participate religious (Tabligh) activities. Since Indian visa provisions does not allow anyone to come and preach or participate in religious activities, they deliberately try to evade the Indian authorities by hiding in Mosques with the help of their Indian hosts, says the LRPF complaint.
The LRPF letter also mentions that most of the Mosques which are providing shelter to these foreign Islamic preachers do not have proper permissions from concerned district authorities. Given that many have them have been tested positive for the dreaded Corona Virus, the LRPF says that there seems to be a sinister design in the way they have entered the country, evaded being tested for Corona and secretively stayed at local Mosques.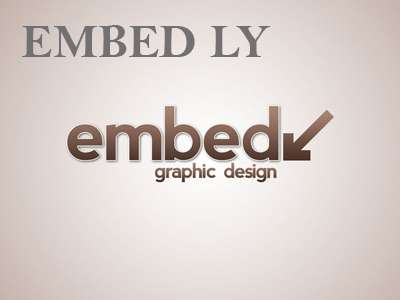 Saying that this could prove to be dangerous for the internal security and integrity of the country, LRPF seeks that apart from strict implementation of the Foreigners Act 1946, the police should also be advised to adhere to the following guidelines:
1. Identification of unauthorized Mosques in all Police Station Limits which are being running by not obtaining proper permission from District Authorities and by not informing to local police authorities.
2. Surprise visit to such unauthorized mosques to find traces of their activities to know what exactly is happening there.
3. Closure down of unauthorized mosques without negotiating with political and religious leaders.
4. Tracing Financial Sources/funding to the representatives of such Mosques and their connections with Foreign nations.
5. Bringing such mosques into the surveillance of CC Cameras attached to Police Control Rooms.