With publicly acclaimed movies like 'Uri', 'Kesari' being neglected, cine goers are now suspecting if the Filmfare awards should be classified as 'Paid Awards'.
The recent Filmfare Awards raked up a lot of controversy and adverse comments because people chose to exercise their Freedom of Expression over their dissatisfaction over who got the coveted award especially in the categories of Best Lyrics and Best Film. Gully Boy won 13 awards dislodging the film "Black" as the film which got the most number of Filmfare awards in a year.
For a while now, the film industry has been called out for its double standards in depicting our country, our Police, our Army, people from South India, Brahmins, Baniyas and people from all religions, to mention a few. The film industry has always hidden under the cloak of creative license to further their agendas.
But it is only off late that viewers have started calling out their hypocrisy and have started boycotting agenda driven films and films of actors who have spoken bad about the country or its customs and people. Recently, Deepika Padukone's film bombed at the box office because she chose to stand with JNU students also popularly known as the "Tukde-tukde gang". Vidhu Vinod Chopra chose to deceive viewers into watching his latest film "Shikara" by publicising it as a story of the Kashmiri Hindus who were driven away from their homeland. He learnt his lesson the hard way when Kashmiri Hindus called out his bluff very vocally, and rightly so.
But what really came as a rude shock to Hindi filmgoers was the rejection of very popular films like "Uri", "Kesari" and "Mangalyaan" in every category, to win Filmfare Awards. "Uri" won the Best Debut Director award though it was definitely fair game to win as the Best Film. "Kesari" which had the very moving song as its title song, failed to win an award even for Best Lyrics. Yes, "Apna time aayega" was very popular, but a song cannot be chosen only based on its popularity, to win an award.
The basic concept of giving awards is to recognise the talent, the purity, the depth and the cause which any role, film, song or any other category espouses. But unfortunately, the Filmfare awards for some time now, are in the news as being "Paid awards" – that is awards which are given to those who purchase them. While it is impossible to confirm the truth of this news, it is a fact that many a times one does wonder why any film which chooses to portray History (ancient or modern) as realistically as possible, is avoided during Award season.
Do the givers of the awards have any agenda to side-track honest players who may think that their talent and honesty in work will fetch them awards over the money bags? Or are they directed by people across the border to follow a certain path? Why else will a song like "Teri Mitti mein Mil Jaavan" which fills us with Patriotism be side-lined and an award be given to a song with street lingo? Why else will "Gully Boy" be put up on the pedestal instead of "Uri" which showed the bravery and commitment of our Brave Armed Forces to precision?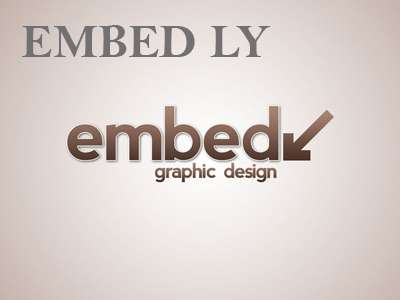 Luckily, for now, it seems that the bug of self-censorship has bitten the moviegoers who are rejecting badly made films and films which have supported malicious agenda. The recent expose of Farah Khan's admission that she played her part in showing a Hindu as a terrorist in her film "Main Hoon Na" has brought out sharp criticism even by her fans. Such agenda driven people may get Filmfare "Awards" on the stage, but in real life they are getting brickbats. The Indian filmgoer is maturing and is rejecting such trash. The Filmfare Awards have lost their sheen and the Black Beauty is no longer indicative of talent. C'est la Vie.