– Shri Ram Shaw
New Delhi, Sept 04: Rohit Sharma, the star Indian batsman is launching Rohit4Rhinos campaign, in partnership with WWF India and Animal Planet, to help build awareness for the need to conserve the Greater One-Horned Rhinoceros or the Indian Rhino. In a campaign launching on Animal Planet to commemorate World Rhino Day on September 22, Rohit pledges to do his bit to save the "vulnerable" species from extinction.
Of the estimated 3500 Indian rhinos left in the world, 82% are found in India. Once found abundantly across the Indus, Ganges and the Brahmaputra river basins, the animal is now found only in select pockets in Assam, West Bengal, Bihar and Uttar Pradesh. The state animal of Assam, the Indian rhinoceros faces several threats, including poaching, habitat loss and mass mortality from in-breeding and disease.
With five decades of work in the conservation space, WWF India has been working extensively on rhino conservation across key landscapes where the animal is found in the country. Rohit Sharma joined WWF India as its Brand Ambassador for Rhino Conservation in 2018. With leading wildlife channel, Animal Planet, now joining the cause, the team has set out to create awareness and sensitize India about the species and the need for its conservation. Animal Planet will run a series of path breaking programmes during 'Rhino Week' to sensitize people about these gentle giants. A special page, www.rohit4rhinos.org is also being created to strengthen the campaign, through which viewers can pledge their support to the cause.
Talking about Rhino conservation campaign, Rohit Sharma, said, "It is our duty as co-inhabitants of this planet to try and protect other species that walk this planet, alongside us. The future is in our hands and we should do whatever we can to ensure that our children are able to enjoy the rich bio-diversity this world has to offer. I hope that this campaign will inspire others to come forward and join Animal Planet, WWF India and I in this endeavor to save the Greater One-Horned Rhinoceros."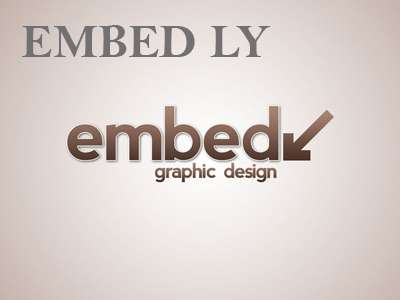 "Discovery has long been committed to telling the stories and protecting the creatures that make our planet extraordinary. We remain steadfast to leverage the brand strength of India's leading wildlife channel Animal Planet to galvanize people power for the cause of endangered species," said, Megha Tata, Managing Director – South Asia, Discovery. "We are confident that Rohit's strong support for the cause of Rhino conservation will help more people to join us for the cause of saving these gentle giants."
"WWF India would like to thank Rohit Sharma for being the voice of conservation and for his continuous support in raising awareness about the greater one-horned rhinos. Decades old stories of rhino conservation success in India need to be told and we believe that the campaign #Rohit4Rhinos being implemented in partnership with WWF India and Animal Planet will also be able to bring attention to the challenges that conservationists face in protecting the species," said, Dr. Dipankar Ghose, Director, Species and Landscapes, WWF India.
Rhino Week on Animal Planet
Starting 16th September as a part of the World Rhino Day celebration, Animal Planet will offer a week-long Rhino special programming including 'Into The Wild : India', 'Tales From Rhino Land', 'Battleground: Rhino Wars' every day at 8 PM. On World Rhino Day i.e. on 22nd September, the channel will premiere globally acclaimed documentary 'Flying Rhinos'- An ambitious project focusing on translocation of rhinos to a safe new home in a secret location. Heading the project are Jed and Bom – the rhino protectors. Having grown up with rhinos they are determined to ensure their future, and with the help of new DNA tracing technology, stem the flow of illegal horn trading.
Rhinos in India
India is famous for its rich biodiversity. One of the most notable species found in India is the greater one-horned rhinoceros. These gentle giants are restricted to small habitats in Indo-Nepal Terai and northern West Bengal and Assam. However, the rhino, which was once seen as a strong and indomitable creature, is today listed as a 'vulnerable' species. Rhino horns are wrongly believed to have medicinal and aphrodisiacal properties due to which there's a huge demand for this contraband material in black markets around the world.
Hunting and poaching of rhinos led to the rhino population of India dwindling to less than 200 in the 1990s! Furthermore, human encroachment on grasslands where the rhinos reside has further led to depletion in their numbers. However, after many years of continuous and relentless efforts, today we have over 3,500 rhinos in India and Nepal, over 80% of which reside in India. But, this is far from ideal and a lot more needs to be done in order to restore rhino numbers in the wild.
Discovery Communications India
Discovery Communications India, the country's leading infotainment player, is dedicated to satisfying curiosity, engaging and entertaining viewers with high-quality content through its portfolio of 13 channels including Discovery Channel, Discovery HD World, Animal Planet, Animal Planet HD World, TLC, TLC HD World, JEET Prime, JEET Prime HD, Discovery Science, Discovery Turbo, Discovery Kids, Discovery Tamil and a premium sports channel DSPORT. From survival to natural history, wonders of science to extreme jobs, motoring to travel and lifestyle, and the latest engineering marvels to original content productions to live sporting events, each channel offers distinct must-watch programming to engage viewers across the country. For more information, please visit corporate.discovery.com
WWF India
WWF India is engaged in wildlife and nature conservation in the country. It has an experience of five decades in the field and has made its presence felt through a sustained effort not only towards nature and wildlife conservation, but also through sensitizing people by creating awareness through capacity building and enviro-legal activism. The key areas of the work of WWF India include conservation of threatened wildlife species and their habitats, management of rivers, wetlands and their eco-systems, promoting sustainable livelihoods, environment education and awareness activities within a variety of social structures, mitigating the impacts of climate change, transforming businesses and markets towards sustainability and combating illegal wildlife trade.