External Affairs Minister Dr. S Jaishankar arrived in Dhaka to prepare the ground for Prime Minister Narendra Modi's upcoming visit to Bangladesh. He will hold talks with his counterpart, Bangladesh's foreign minister A.K. Abdul Momen about the progress of bilateral ties between the two countries.
Prime Minister Modi is likely to pay a two-day visit to Bangladesh to participate in the 50th-anniversary celebrations of the liberation of Bangladesh in 1971.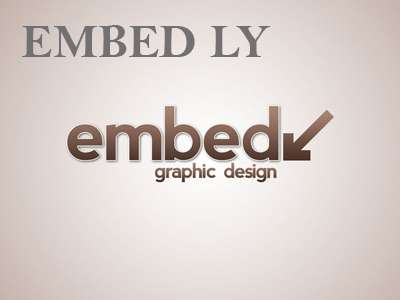 The ties between the two countries have usually been friendly as India was the first country to recognize Bangladesh as a separate and independent state and established diplomatic relations with the country immediately after its independence in December 1971. India's links with Bangladesh are civilisational, cultural, social and economic. There is much that unites the two countries – a shared history and common heritage, linguistic and cultural ties, passion for music, literature and the arts. This commonality is reflected in our multi-dimensional and expanding relations.
High-Level Visits and Exchanges
The bilateral relations between the two countries are on a high trajectory with regular high-level visits and exchanges
– In 2014 Prime Minister Narendra Modi met Sheikh Hasina, Prime Minister of Bangladesh on the sidelines of the 69th United Nations General Assembly (UNGA) in New York. This was their first meeting after the formation of a new government in both countries.
– In 2015 Prime Minister Narendra Modi paid a State visit to Bangladesh. During the visit, 22 bilateral documents were concluded, including the exchange of instrument of ratification for the India-Bangladesh Land Boundary Agreement (LBA)
– On 16-17 October 2016 Sheikh Hasina, Prime Minister of Bangladesh visited India to participate in the BRICS-BIMSTEC Outreach Summit.
– On 22 November 2019, Prime Minister Hasina and the Chief Minister of West Bengal Mamata Banerjee jointly inaugurated the historic pink ball test cricket match between India and Bangladesh in Kolkata.
India-Bangladesh Bilateral Relations
There are more than 50 bilateral institutional mechanisms between India and Bangladesh. A Joint Consultative Commission (JCC) led by the Ministers of External/Foreign Affairs coordinates and oversees the implementation of initiatives taken between the two countries. The 3rd JCC was held in New Delhi on September 20, 2014.
Security & Border Management
India and Bangladesh share 4096.7 km. of the border, which is the longest land boundary that India shares with any of its neighbours. The India-Bangladesh Land Boundary Agreement (LBA) came into force following the exchange of instruments of ratification during the PM's visit to Bangladesh in June 2015.
The settlement of the maritime boundary arbitration between India and Bangladesh paved the way for the economic development of this part of the Bay of Bengal and will be beneficial to both countries.
Sharing of River Waters
India and Bangladesh share 54 common rivers. A bilateral Joint Rivers Commission (JRC) has been functioning since June 1972 to maintain liaison between the two countries to maximize benefits from common river systems. The Ganges Waters Treaty signed in 1996 for the sharing of waters of the River Ganges during the lean season (January 1-May 31) has worked satisfactorily.
Development Partnership
Bangladesh is the biggest development partner of India today. India has extended 3 Lines of Credits (LOC) to Bangladesh in the last 8 years amounting to US$ 8 billion for the development of infrastructure in various sectors including roads, railways, shipping and ports. In addition to LOCs, the Government of India has also been providing grant assistance to Bangladesh for various infrastructure projects including the construction of the Akhaura-Agartala rail link, dredging of inland waterways in Bangladesh and construction of the India-Bangladesh Friendship Pipeline
The Government of India has funded 55 SDPs including the construction of student hostels, academic buildings, cultural centres and orphanages etc in Bangladesh and another 26 SDPs are being implemented.
Power and Energy Sector Cooperation
The MoU on power sector cooperation between India and Bangladesh was signed in 2010. There are at present two interconnections through which 600 MW of power is transferred from India to Bangladesh. Currently, 500 MW of power is transferred through the Bheramara (Bangladesh) — Baharampur (West Bengal, India) inter-connection and another 100 MW through the Surajmani Nagar( Agartala) – Comila interconnection.
Technical Cooperation
Bangladesh is an important Indian Technical and Economic Cooperation Programme (ITEC) partner country, and a large number of participants from Bangladesh have availed of training courses under the ITEC programme. Also, special courses are underway for personnel of administration, police, border guarding forces, military, narcotic control officers, teachers etc.
Cultural Exchanges
The Indira Gandhi Cultural Centre (IGCC) in Dhaka has been regularly organizing 5 cultural activities since 2010. The IGCC also holds regular training courses in Yoga, Hindi, Hindustani Classical Music, Manipuri Dance and Painting. The courses are popular with Bangladeshi students. ICCR has instituted a Tagore Chair in Dhaka University since 2011.
The High Commission of India has been publishing a print and electronic edition of Bengali literary monthly magazine 'Bharat Bichitra' for the last 43 years. The magazine is considered one of the best of its kind in Bangladesh and has a wide readership among all sections of society.
Indian community in Bangladesh
About 10,000 Indian citizens are estimated to be living in Bangladesh. Most of them are engaged in the Ready-Made Garments (RMG) sector or as professionals in MNCs, Indian or Bangladeshi companies.